Lachenalia aloides 'Nelsonii'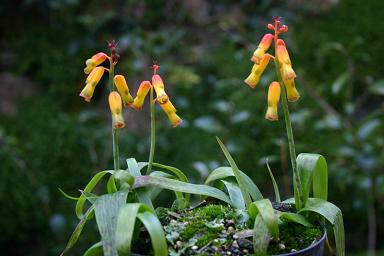 26th March 2007
A vigorous form, not looking at its best here. The rich yellow flowers are tipped with reddish and purple. I have grown a couple of colour forms under this name. One of them I am convinced was 'Tricolor', so this one may well be the real thing, although it has something of the 'Pearsonii' about it.
The names don't really matter all that much, they are all wonderful, and if you grow them from seed you can have any number of beautiful things.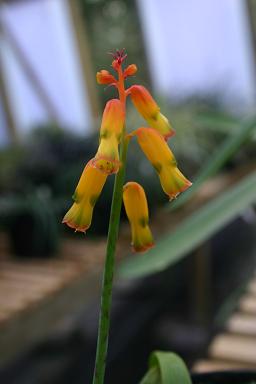 27th March 2007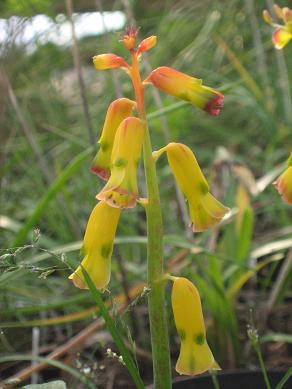 27th March 2008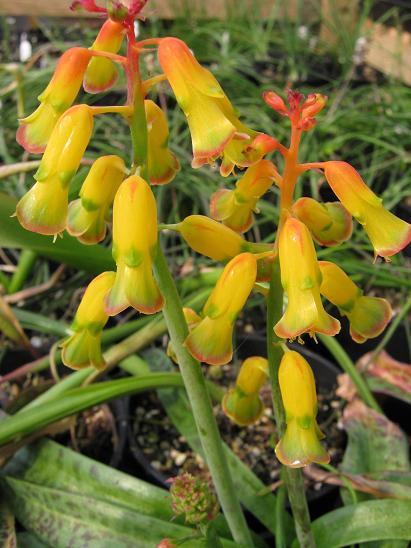 18th April 2010
Further research suggests that the name "nelsonii" was originally published in the Gardeners Chronicle in 1882 and has since been reduced to a synonym of L.aloides var aloides.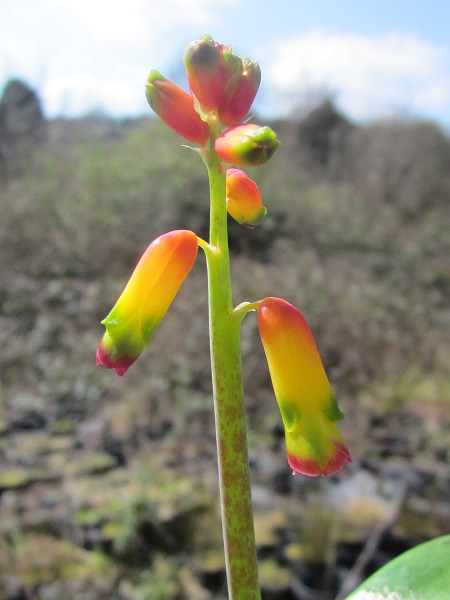 5th April 2013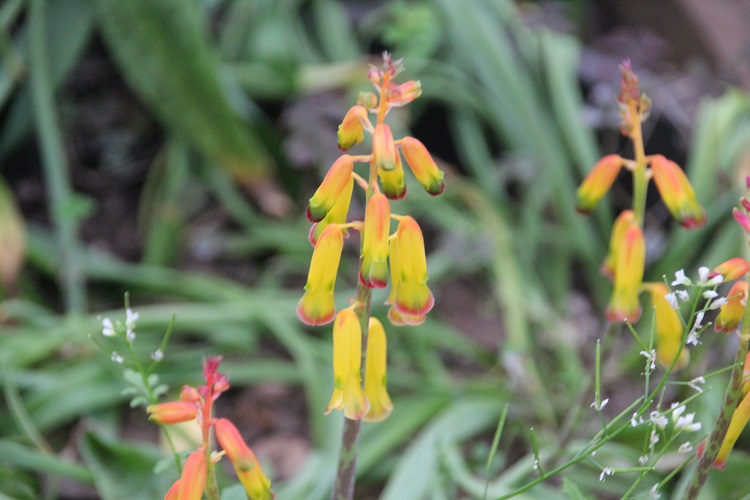 23rd March 2017