Acanthus 'Whitewater'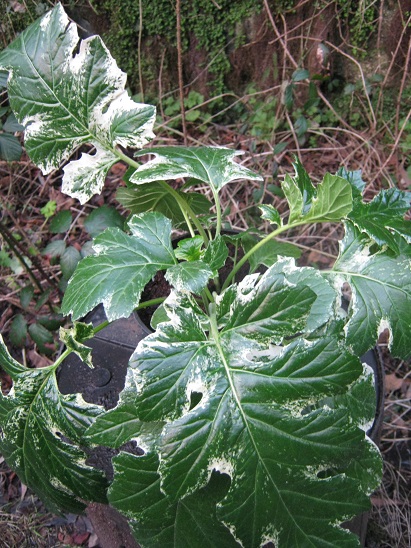 19th February 2012

A remarkable variegated seedling Acanthus 'Summer Beauty'. It producers bright pink flower spikes and pure white flowers and is more of a 'standing-out' than a 'fitting-in' sort of plant.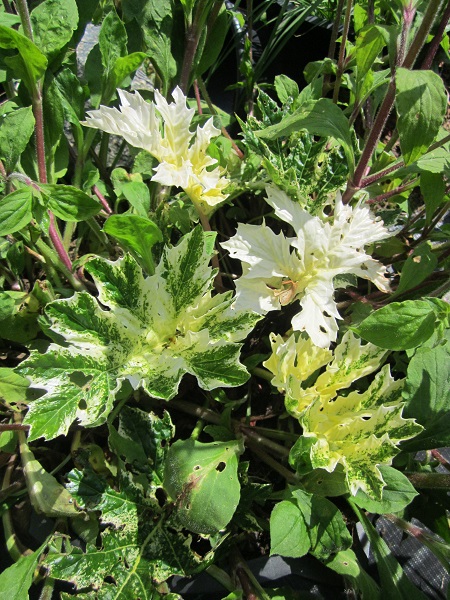 17th May 2013

I was worried when I got it that it might not be very strong in the garden, so I am pleased to see it return with vigour this summer.
Raised by Janet N. Egger in Wilsonville, Oregon. She used pollen from A. mollis 'Tasmanian Angel' to fertilise the flower of A. 'Summer Beauty'. This was the result, larger growing and stronger than 'Tasmanian Angel' which has a reputation for being rather feeble when planted out. Patented by Terra Nova Nurseries.