Acer palmatum 'Asahi Zura'
Archive entry 26.07.15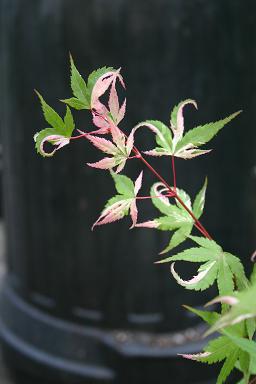 4th June 2006

I don't know who wrote the worldplants.com entry on this pretty little variegated form, but all credit to them for the line "Fundamentalist Variegationists will envision the streets of Variegated Heaven lined with the "Rising Sun" Maple."
I have enjoyed it, but it suffered a bit during the summer - too much sun, not enough love and attention. Once the white parts start to burn, all variegated Acers look much the same!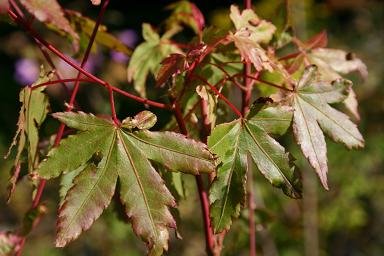 2nd August 2007

Abundant rainfall and low temperatures through the summer have protected the leaves from burning, though the variegation has become imperceptible.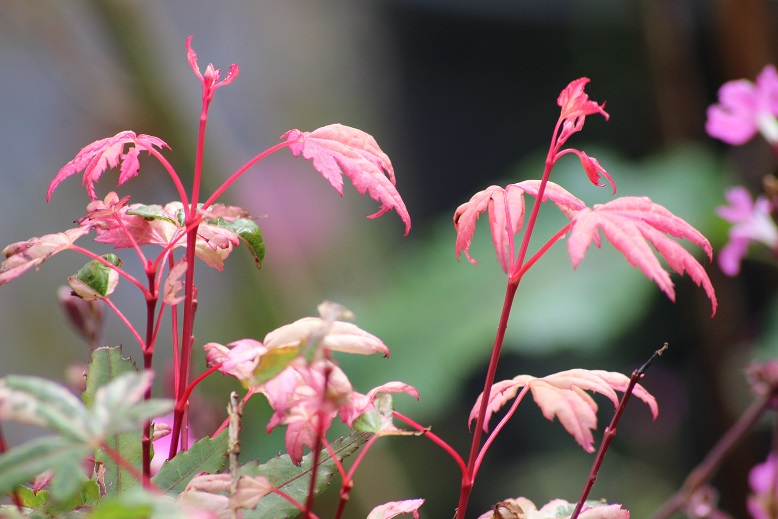 20th July 2015

Slow growing, it is a lot more exposed than it would like but it is happier planted in the sun than it would have been still in a pot. It has rooted well into the ground and regrows rapidly if the new growth gets damaged in summer.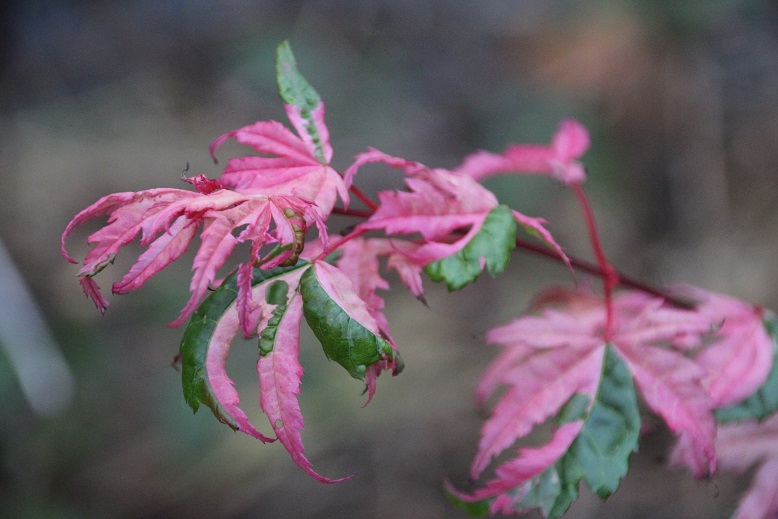 29th October 2016