Acer palmatum 'Okushimo'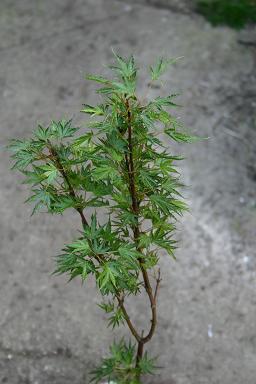 4th June 2006

An upright growing plant, vigorous enough to make a small tree. The leaf lobes are slightly rolled inwards, which accentuates their narrowness.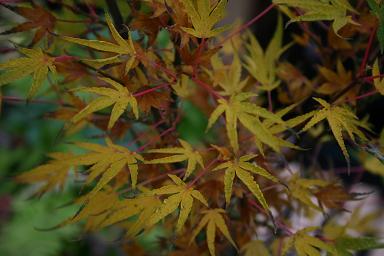 24th November 2006

Pure yellow leaves with pretty pink petioles in autumn.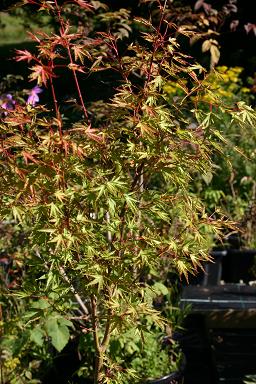 2nd August 2007

It has been very vigorous, last year this was just a glorified stick!