Acer palmatum 'Shaina'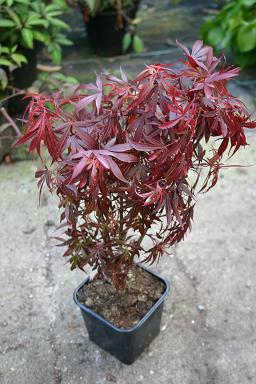 4th June 2006

A congested little plant. I have seen photos of good looking adults, but the only one I know personally is as inelegant as this little twiggy stump.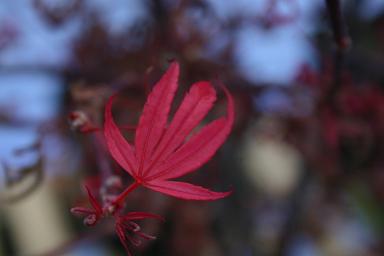 24th November 2006

It had a magnificent cerise moment in autumn.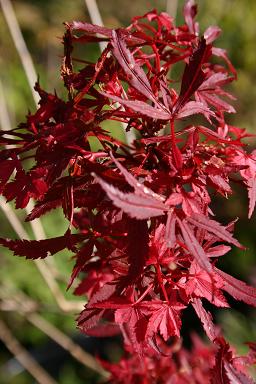 2nd August 2007

This year it has grown redder and redder as autumn develops.