Adiantum raddianum 'Briljantelse'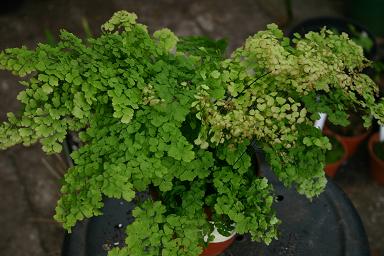 29th April 2007

Delicate small angular pinnules, it can grow into a large plant.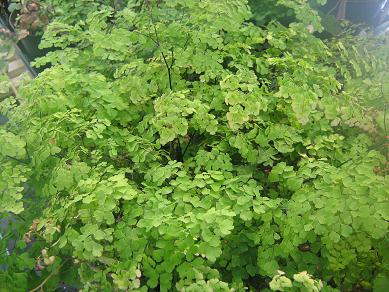 5th October 2008

This has grown well this year, but its corner of the conservatory is getting rather shaded, so I have moved it outside into the greenhouse to get a bit more light and it seems to be appreciating the change. Winter cold should see it back in the warm, but for the moment I am not quite sure where.
All of the Adiantum are beautiful foliage plants but the old fronds tend to die off as the new fronds are emerging. If I was organised, I would take them off before the new growth matured, but I'm not, so they have to be picked out individually during the summer, which is tiresome.