Aechmea recurvata ssp recurvata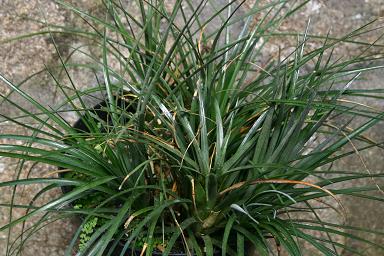 28th March 2006

I have been growing this prickly little tuft of dull greenness since 1986. It is thinner leaved, harder and spikier than the form from Paraguay. It is also much tougher, though it needs to be totally dry in winter. In mid summer the mature rosettes fatten into rounded spiky globes that blush red and then flower inconspicuously. So dull it is fabulous, but if you become over affectionate with it, it will spike you without mercy!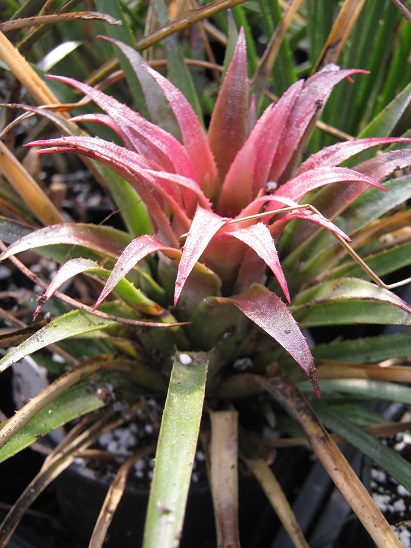 17th April 2011

The reddish leaves at flowering are more impressive than the short lived flowers (so short lived that I didn't manage to get a picture of them open).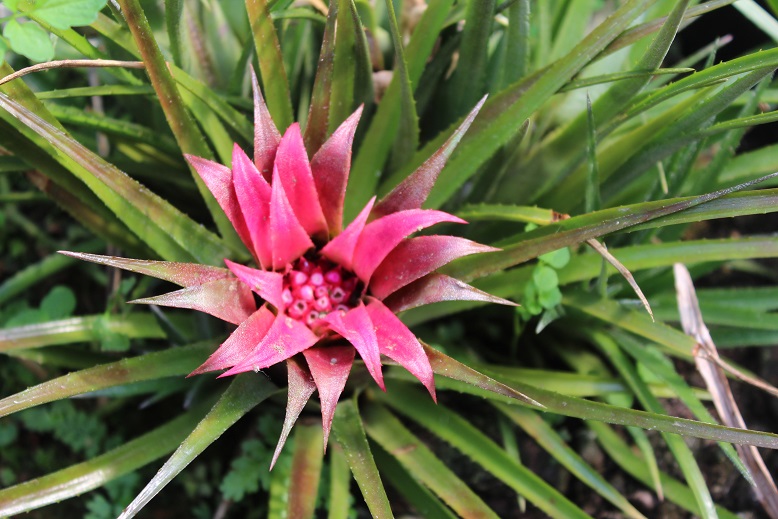 18th April 2014

It is interesting that I have been taking pictures of it flowering in April for some years without realising that it followed such a clear seasonal pattern.