Agapanthus 'Blue Horizons'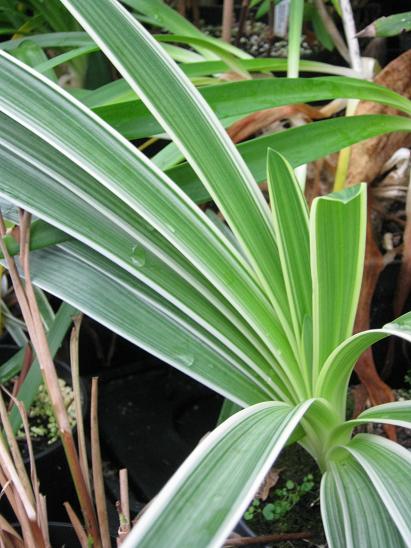 3rd November 2011

A fairly new variegated cultivar with broad leaves well marked with white. I have this single crown, and am hoping that the broad leaves don't indicate a particular susceptibility to frost.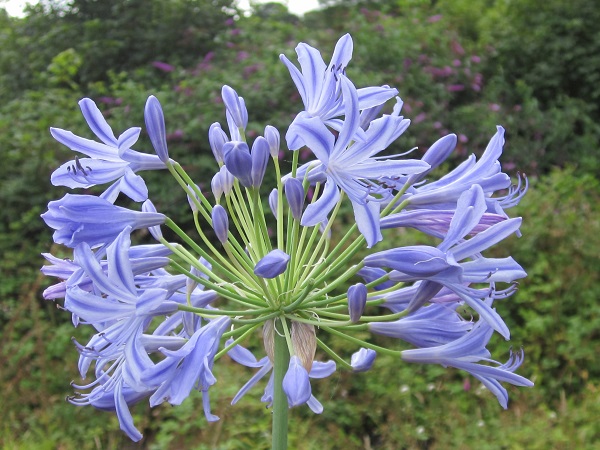 31st July 2012

I was surprised by the large blue flowers, I wasn't expecting a variegated plant to flower as easily.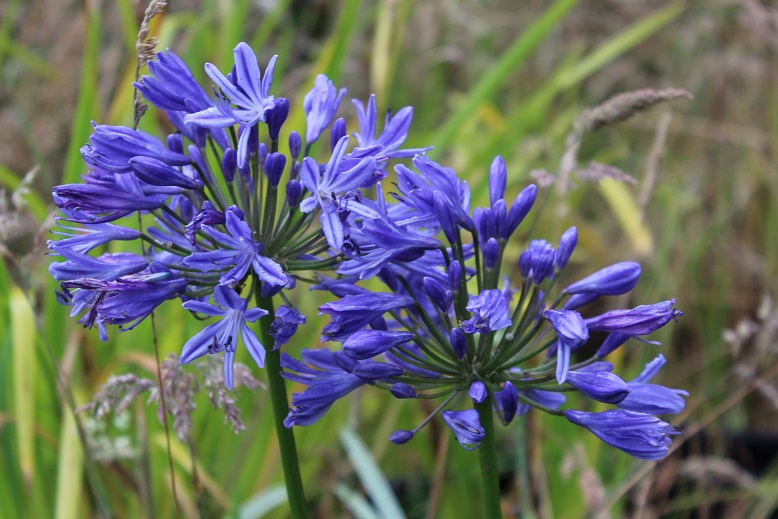 6th August 2015

Deeper blue flowers are a consequence of moving it out into full sun from light shade. The whole plant is looking stronger as a result.