Agapetes 'Ludgvan Cross'
Archive entry 11.12.11
Archive entry 27.12.15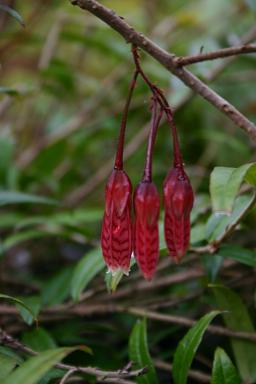 25th May 2007

A glorified Heather relative. Started flowering this year in May, and still going strong at the end of November. For many years I have had problems growing Agapetes, but the wet weather this year seems to have suited this one. Brittle twiggy sprawling growth.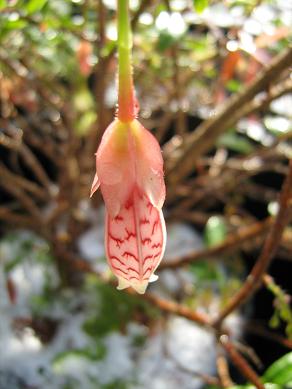 7th April 2008

The plants has astonished me by flowering right through the winter. In a brief flurry of snow in April it was still flowering. The low temperatures seem to have produced rather paler flowers than usual, but they have carried on opening.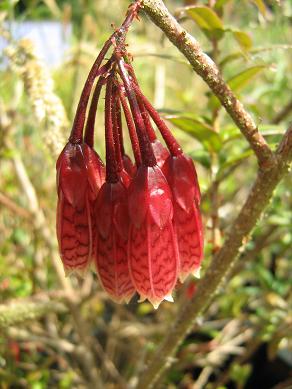 20th July 2008

By July, the flowers are back to full colour.It has now flowered for a year and a half without a break, which is quite an achievement.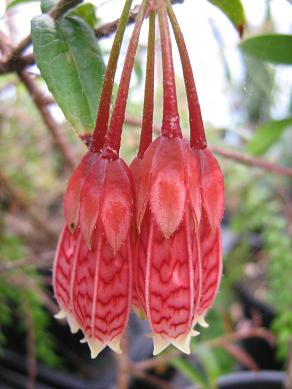 5th July 2009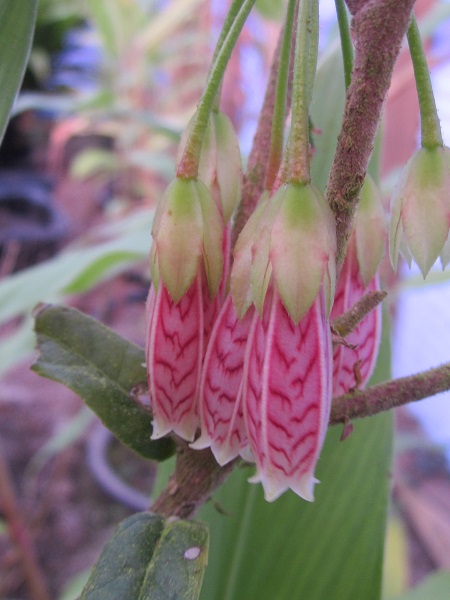 10th March 2013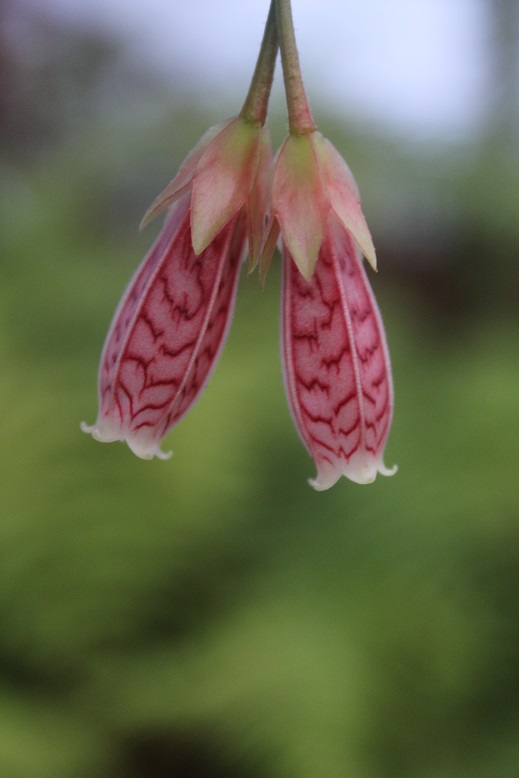 2nd January 20126

A hybrid between A. incurvata and A. serpens raised in Cornwall.