Agave americana f. cordillerensis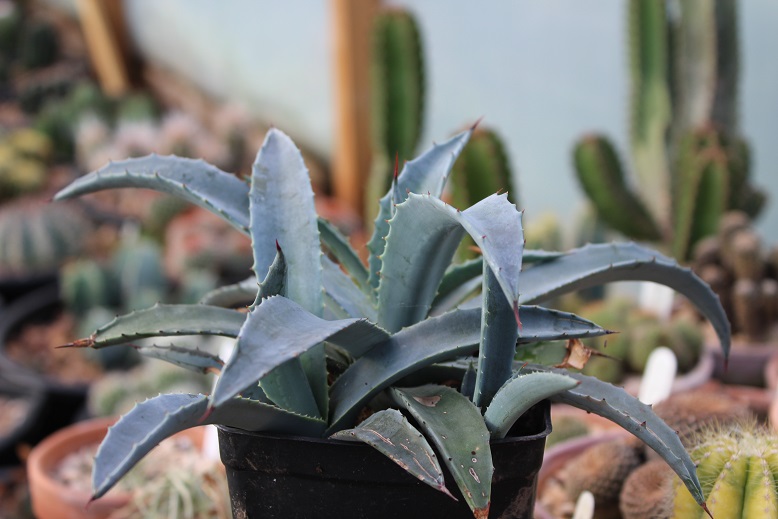 24th October 2015

A large growing Agave from the Andes, reported growing from 2,000 - 4,000m in altitude. Plants can reach 3.5m and the flower spikes can be up to 10m tall. It has been reported as surviving temperatures down to -10C. It was described as A. cordillerensis in 2008 but since then it has been recognised as no more than a slight variation in the range of A. americana (probably not even deserving distinction at the 'forma' level).
I keep the name because it is a distinct collection of A. americana from a habitat that experiences significant cold and I want to be able to distinguish it from the other A. americana around the place (although when I think about it, I'm not sure I have any other 'ordinary' A. americana at present).
I bought this seedling in May, seed collected at San Jeronimo de Surco, Peru at an altitude of 2,160m under the number JL 2007-1.