Agave desmettiana 'Variegata'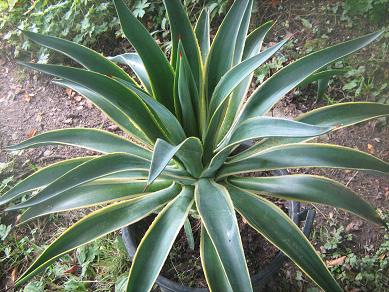 19th October 2008

This is a rather tender form of a rather tender species I have just bought from Phoenix Gardens, but it was too lovely to leave behind!
I carried it this far along the path to the greenhouse, and then decided that I needed a break to photograph it. I have no idea where it is going to go in the winter, I think it will need more than a plastic cover to keep it dry.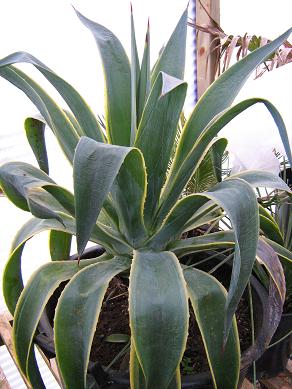 10th January 2009

I left it a bit late, and frost touched the tips of the leaves, but it is recovering. Thin creamy margins, the variegated form is less hardy than the green leaved, and the green leaved is not very hardy.