Agave gentryi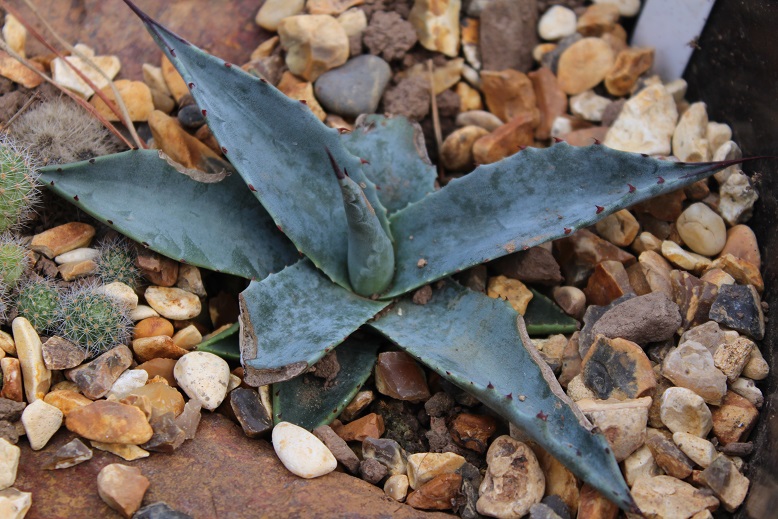 1st March 2015

Howard Scott Gentry was responsible for sorting the chaos of the genus Agave into our modern understanding. His book "Agaves of Continental North America" (1982) was the culmination of a lifetimes research and field trips to Mexico.
This is a mountain species from the Sierra Madre Oriental in northeastern Mexico and Gentry identified these plants as A. macroculmis based on a type specimen grown in the botanic garden of Palermo, Sicily. However these northern plants have fleshy bracts on the flower spike, missing in A. macroculmis which has now been sunk into A. atrovirens. All of which left this northern population of very distinctive plants without a valid name so it was fitting that Bernd Ullrich named them after Gentry.
Like A. montana it grows in mountains that have a moist, possibly even wet, winter climate which opens the possibility of Agave that will tolerate both cold and wet in winter.
I bought a seedling in 2014 and if I had any sense, I would have bought half a dozen to try outside. Unfortunately .....