Agave lophantha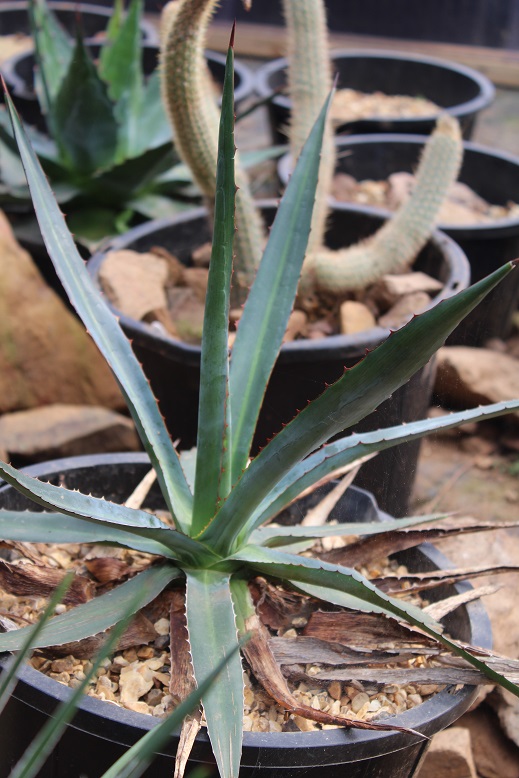 1st March 2015

A vigorous spiny monster, part of a species complex including Aa. funkiana, lechuguilla and xylonacantha.
A. lophantha occurs along the south east coast of Mexico. Some selections are quite cold tolerant, those from the extreme south less so.
I bought my single plant in May 1993 (numbered 073A) and it survived a couple of decades of neglect before it was planted in the Agave house. Still fairly small and stunted for its age, it has started to grow strongly (and dangerously).