Agave lophantha latifolia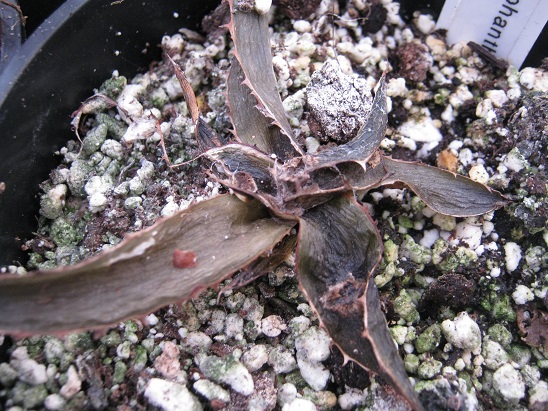 5th March 2011

Agave lophantha is closely related to A.lechuguilla but covers a more southerly range along the south east coast of Mexico. The northern forms should be cold tolerant but I only seem to get hold of plants that must have originated in tropical zones. This picture says nothing useful about the shape and beauty of the plant but in my experience (I have tried to grow it several times) this is always the outcome once spring arrives (the word "latifolia" is often bad news when it comes to frost hardiness).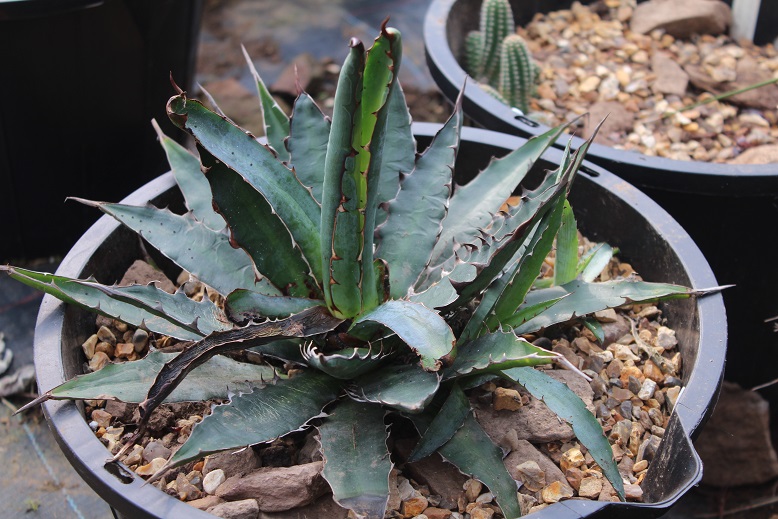 1st March 2015

This one is clearly a selection from the south. The plant above was beyond all hope. 2009 - 2011, R.I.P.
Gentry suggests that this may be the same as A. ensifolia, a species named from plants in cultivation at La Mortola and not known from a natural population. I was lucky to be given three seedlings in 2013 and they have grown well, damaged occasionally in winter but not yet fatally.
As winter approaches evey year it is one of a small group of plants I look at wistfully and say my good-byes, just in case.