Agave oroensis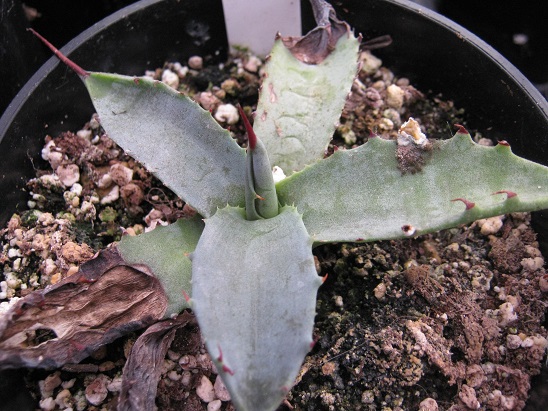 5th March 2011

A large growing plant associated with habitations in a small area of northern Zacatecas, Mexico. I hadn't heard of it until I was offered this seedling.
It has been damaged in the cold but it seems to be surviving.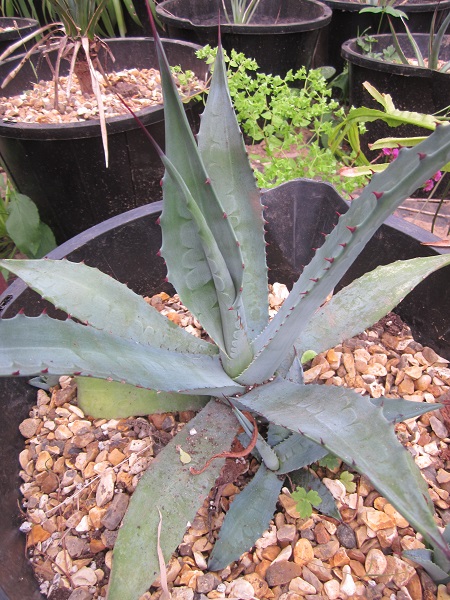 11th July 2014

This one is developing a reasonable blue colour, and survived the last spell of cold winters without much damage, so I have high hopes.