Agave univittata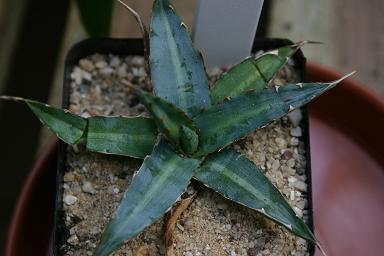 16th December 2006

I have killed this before in the cold, but this seedling was so pretty that I couldn't resist it. It is doing well in the greenhouse, but I have managed to drop it a couple of times, which accounts for the broken leaves. Some plants are just unlucky - or maybe some gardeners are just clumsy.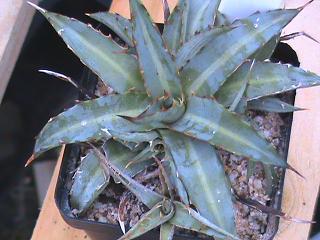 14th September 2007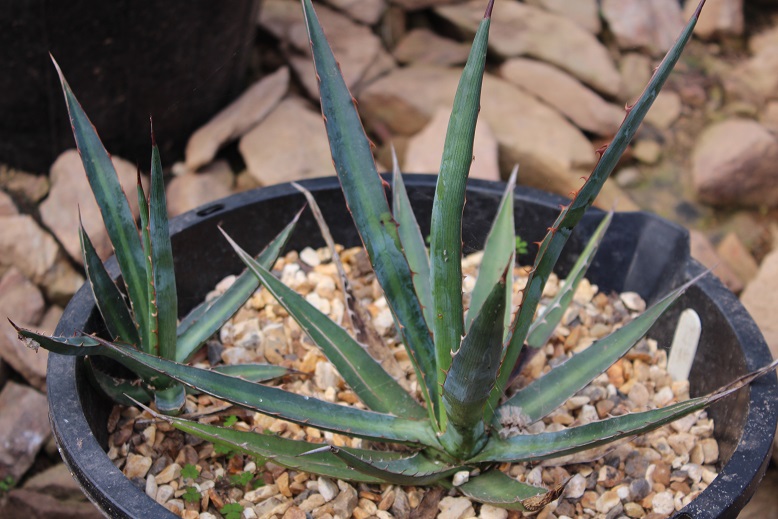 1st March 2015

It has grown well since I planted it in the Agave house. Technically the species has now been absorbed into the variability of A. lophantha but plants in cultivation tend to be on the small side, with broad leaves.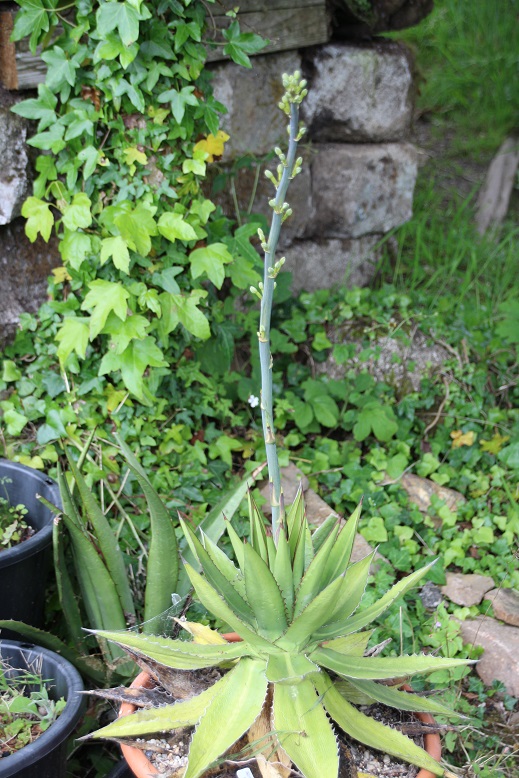 6th July 2016

One of the unexpected joys of owning an Agave house is that I have been offered a number of specimen plants that have grown too large for their owners to accomodate. I was given this last autumn and it sat around the conservatory over winter while I sorted out some space. Suddenly it became clear that it was going to flower this year. I take no credit, the previous owner had done a magnificent job cultivating it to perfection, I just got the flowers!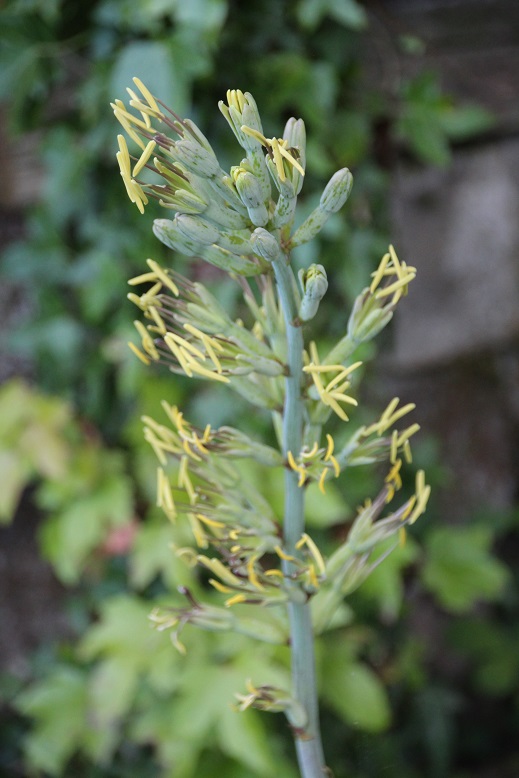 12th August 2016

And here they are.