Albuca shawii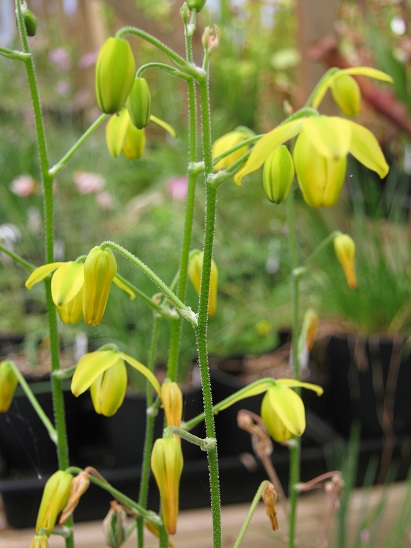 25th July 2010

A beautiful plant that has surprised me by flowering freely after a very cold winter.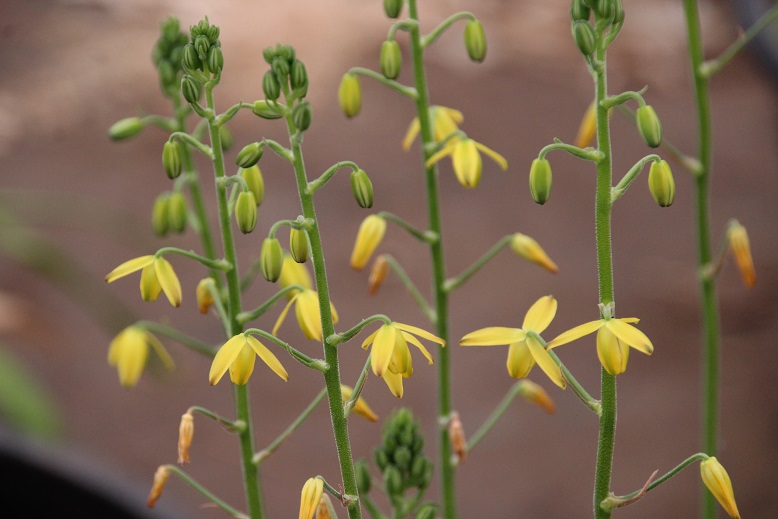 6th July 2016

It has increased well and puts on a good display of nodding yellow flowers in mid-summer. From the Eastern Cape, one of the hardiest species. I really enjoy it in its season, but if a big purple albuca-eater crept into the greenhouse one night and had it for supper, would I replace it?
I don't know. Let's hope I'm not tested.