Aloe aristata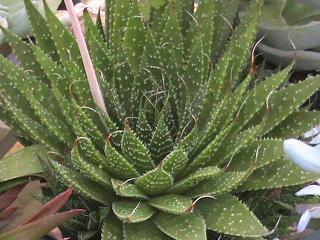 14th September 2007

A reliable and attractive little succulent, but my affection for it has little to do with its attributes. It is one of the plants that has followed me throughout my horticultural history.
When I was a child, still rather shorter than the windowsill of my bedroom, I had a little cactus garden in a rectangular bowl. I can't remember where the bowl came from - it was the shape of an ice-cream tub, but made from one of those curious glossy plastics that were so popular in the 1960's. It started out white, but slowly yellowed and became brittle. I had to stand on my bed to be able to water it (which didn't happen very often).
And in this little horticultural eden I grew Senecio articulatus, the ridiculous little sausage plant, Crassula lycopodoides, which dropped its old wrinkled stems on me as I slept, Opuntia microdasys , a tedious and spiteful prickly pear that I dislike intensely to this day, and Aloe aristata. I have an affection based on long acquaintance, and nothing new to say at all!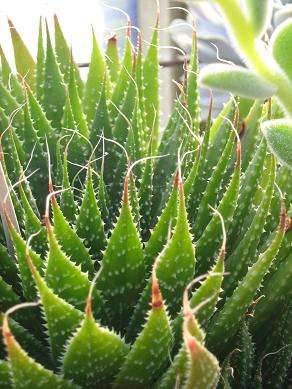 7th December 2008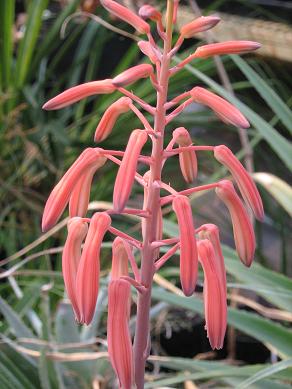 21st June 2009

I was pleased to have such a good coloured form when it flowered, I have seen some that are much paler and less attractive.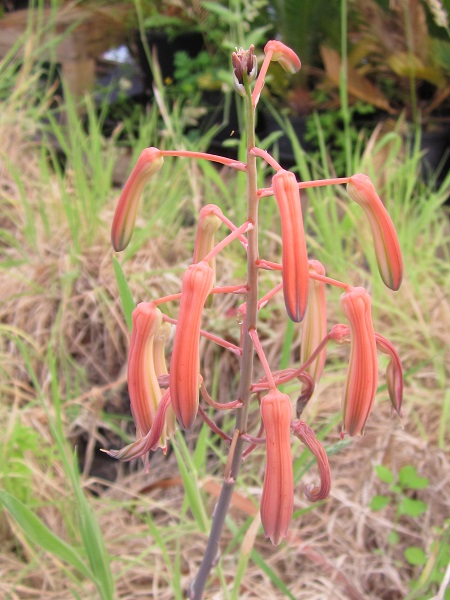 8th July 2012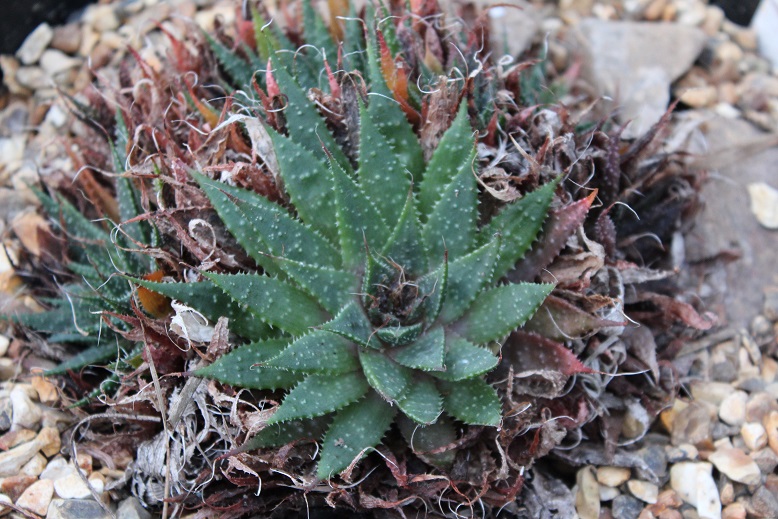 22nd November 2014