Alpinia zerumbet 'Variegata'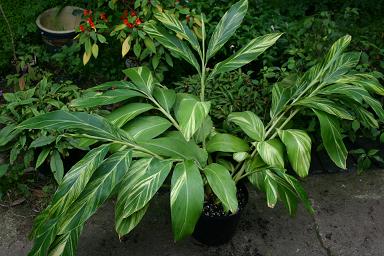 12th September 2006
A fantastic variegated plant. It is supposed to be hardier than the green form (which seems unlikely, but there you go). I am engaged in a process of negotiating with it to find the most suitable growing conditions. (Which is code for "looks great in the picture, looks a bit less great now I have been growing it for a year")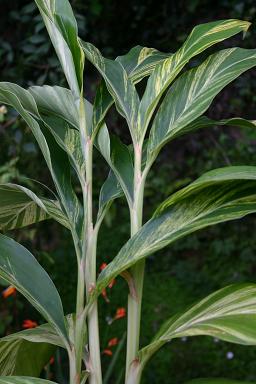 9th September 2006
Too late in summer, I discovered that it was famous for coming into growth very late in the season, so it appreciates heat in late summer and autumn to build decent canes. This year has been cold and wet, and it has limped along like a one legged man with a bunion.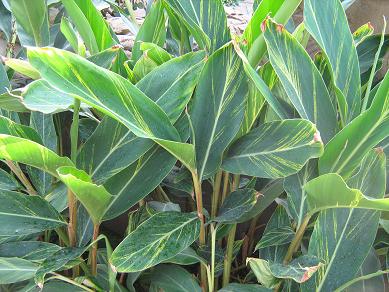 30th August 2008
Still struggling to grow because I don't keep it warm enough, still working on solving that problem. My plant came originally from Wisley, and I assume it is a division of this plant, seen here growing in the new greenhouse at Wisley.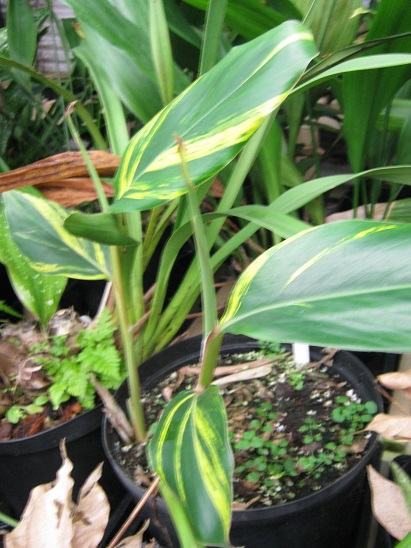 3rd November 2011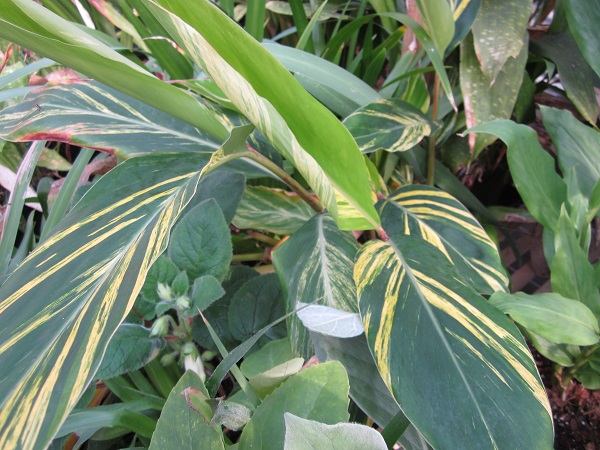 23rd October 2013
I am surprised I still have it - every year it starts into growth later and makes less progress before winter curtails its efforts. Perhaps one day August will continue until April. Until then it teeters on the brink of oblivion.