Amaryllis belladonna 'Johannesburg'
Archive entry 13.09.15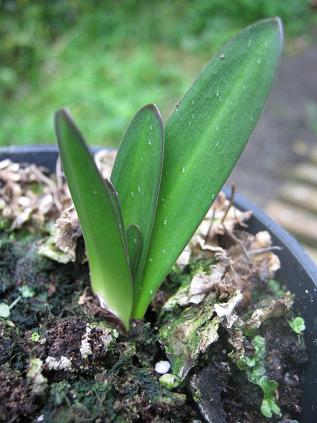 31st October 2009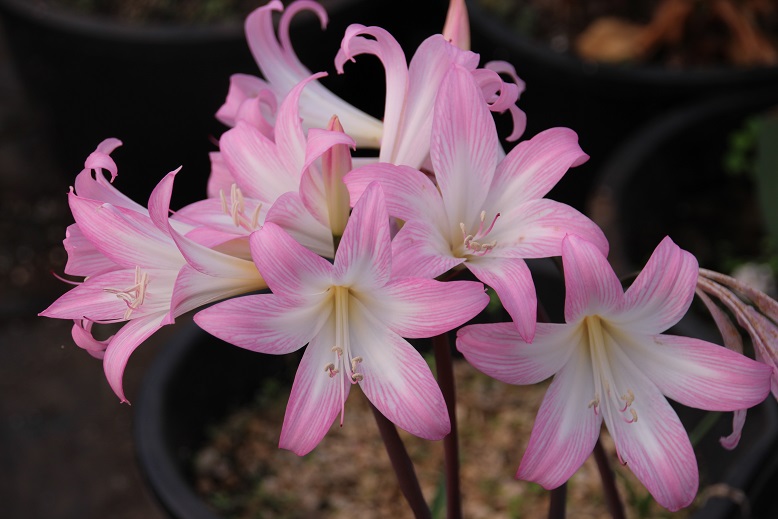 16th September 20216

Flowers are very welcome, I have had to wait a long time for them (to be fair, it flowered the first time last year but it is much better now) !
Not surprisingly, if you search the web for pictures of this cultivar, you will find a number of distinct plants. The most striking is a very dark pink form with only the faintest suggestion of a white throat. The second variety is this one with clear pink petal tips around a large white throat.
Personally, I think my plant is wrong though I am sure it was supplied in good faith. Commercial stocks are mixed. In the meantime I have also been given a bulb of the dark flowered form.
Many of the named forms were introduced by Van Tubergen during the late 1970's or early 1980's. I bought them all at the time, but never flowered any of them. I'm not sure where they went, but they are all gone!
They took their names from South African locations but I don't have any original descriptions. There is a group of plants in the walled garden at RHS garden, Wisley, which they obtained in 1978 which are deep pink, and may well be the true variety. This one with a white throat may well be 'Kimberley' but many have been raised from seed since the original introduction and it may be impossible to clarify the nomenclature now.