Anemonella thalictroides 'Diament'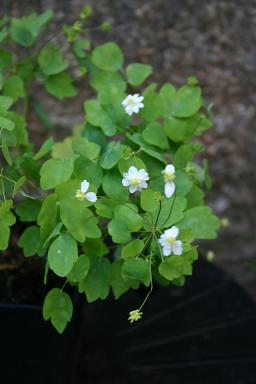 4th June 2006
A recent new variety with double white flowers. It has been vigorous , but rather scrawny in growth - I think I was a bit too cautious about the amount of light it got.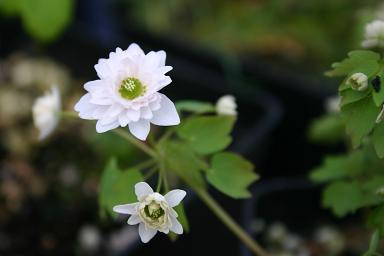 4th April 2007
The heart of the flower still has a green eye - it looks as though the carpels are all properly formed, so it should be possible to raise seedlings, but it is a project for another year.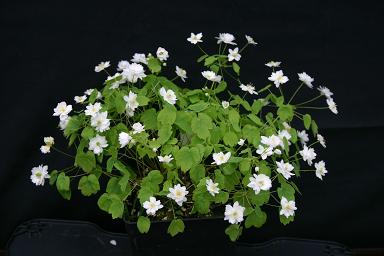 22nd April 2007
I finally managed to get it to produce a decent compact shape, and flower well. I was a bit pleased with myself the day I took this picture!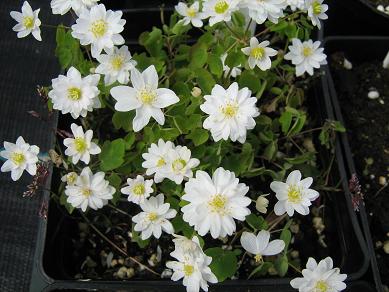 26th April 2008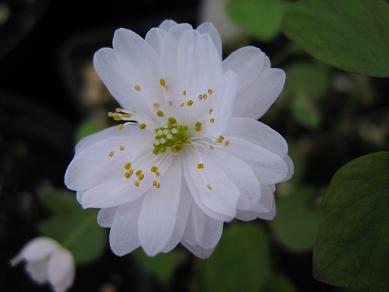 5th April 2009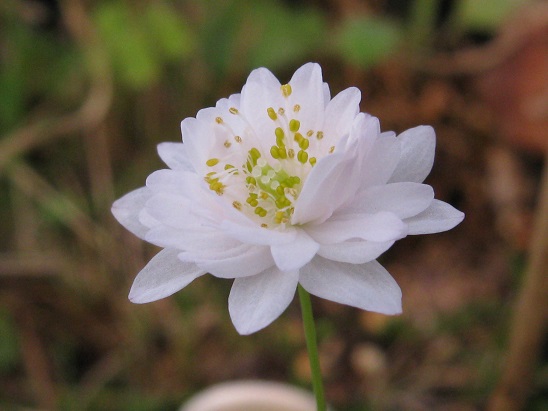 17th April 2011