Anemonella thalictroides 'Double Green'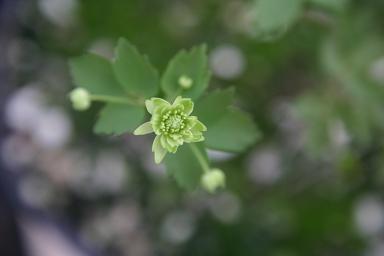 Probably the same thing as 'Betty Blake', this double green flowered form is an unexpected wonder.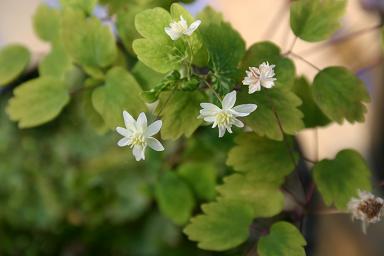 8th June 2006
Fragile growth that persists well into late summer. The longer the leaves can be retained the stronger the rootstock becomes, and the better the following seasons display.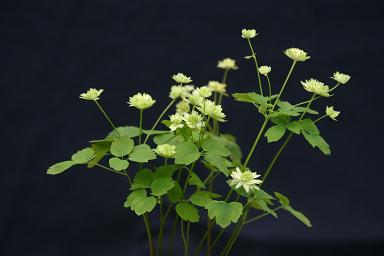 22nd April 2007
It is difficult to find a way to display it to advantage - this is rather posed, but it does show the plant well.