Anemonella thalictroides 'Jade Feather'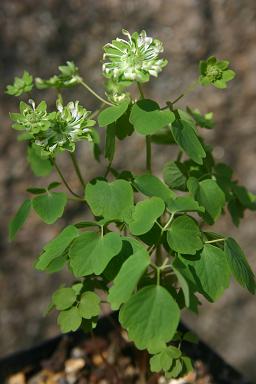 A curious form with double green and white flowers spun out in a circle like a curious vegetable Catherine Wheel sputtering away. This may well be the same thing as 'Green Hurricane', though initially it seems to have more petals, and they seem pinker. It was awarded an AGM by the RHS (Award of Garden Merit) in 1989 under this name.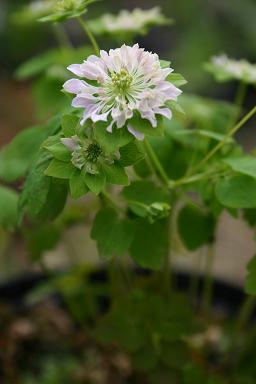 23rd March 2007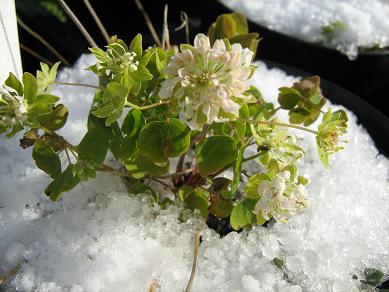 7th April 2008
After a mild winter, there is some special category of meterological malice that delivers snow in April. Fortunately, most of these little spring flowering things are able to take it in their tiny stride.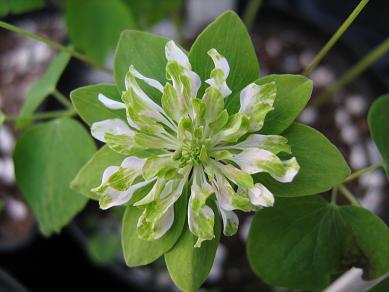 26th March 2009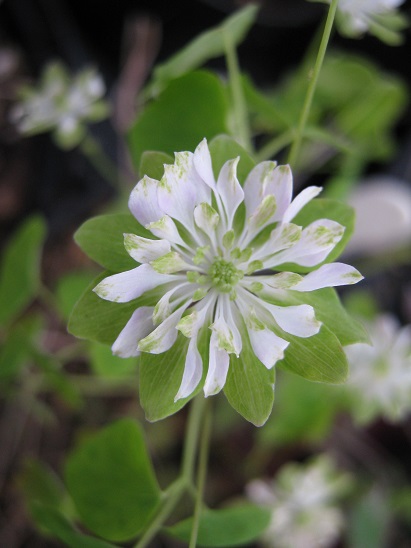 18th April 2010