Anthurium scherzerianum 'Rothschildianum'
Archive entry 11.02.07
Archive entry 05.07.09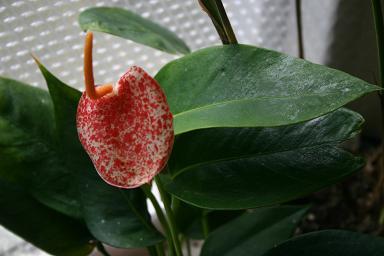 11th February 2007
I first grew this a long long time ago. I left it behind with a friend who had a heated greenhouse, and assumed I would never see it again, but the wonders of modern horticulture have delivered it back to the retail market. It hasn't become any more tolerant of growing conditions, but A.scherzerianum is more or less growable on a windowsill, although it is currently having a holiday in a heated growing case to perk up a bit after a couple of years of suffering!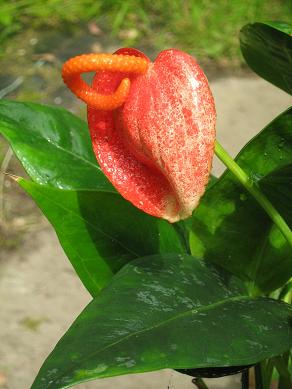 15th June 2008
A brief break in a growing case helped it come through the winter, and it spent the summer in the greenhouse where it enjoyed having enough light and responded by flowering. As I write this, the first serious frosts of winter are threatening and it is back in the growing case.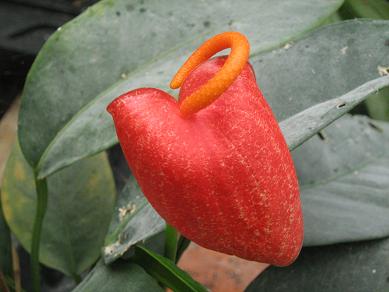 5th July 2009
During the summer I put it outside to enjoy some late sun, and an unknown assailant tunneled into the pot and destroyed a lot of roots, so it is now back in a growing case, re-rooting.