Aristotelia fruticosa 'Pink Fruit'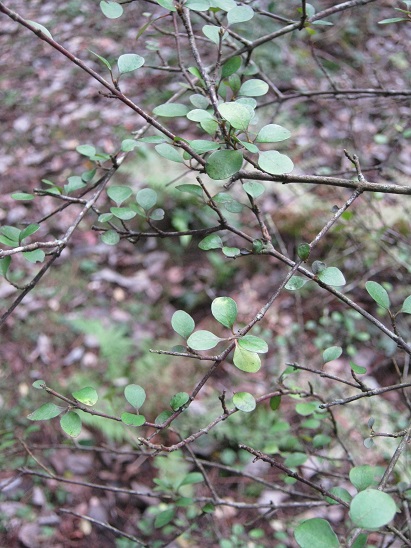 21st November 2010

Aristotelia fruticosa is a widespread but localised shrub from the mountains of New Zealand. In sunny locations it produces masses of creamy white flowers along the branches. Never had any of them. It is dioecious (males and females) and I only have one plant, so althought it produces decorative berries in a range of colours, I have never had any of them either. It is small and twiggy with tiny leaves, rather dull and completely captivating.
The seed was collected by Graham Hutchins on one of his expeditions to New Zealand - eventually I will re-discover the details. He collected a pink fruit (and other colours from other plants), raised the seed and I bought this seedling from him, sometime around 1985.
I bought it without knowing what sex it was and aware that it wouldn't produce fruits on its own. I meant to do something to rectify that, but somehow I never got around to it.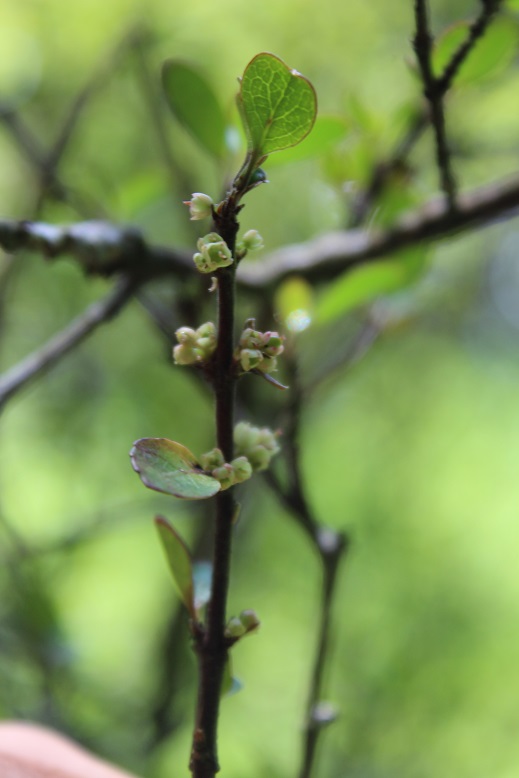 9th May 2015