Arisaema grapsospadix
Archive entry 10.05.15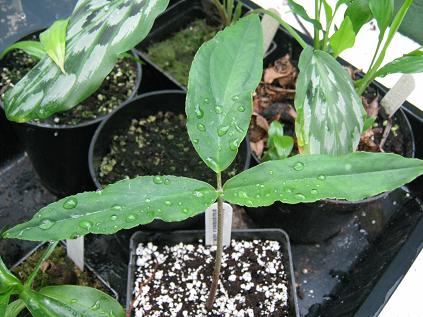 13th September 2009

A plant I was delighted to get from Crug Farm Plants this year, I have been looking for it for a couple of years now. A warmth loving species from Taiwan that grows without a dormant season, the price for constant growth is constant high temperatures, and German sources suggest 18 to 22 deg C is appropriate. I put it straight into a growing case, where it has grown well. Fascinating plant, but not one that will ever make it outside.
Crug Farm Plants collected this one in Central Taiwan at 1770m under their number BSWJ7000.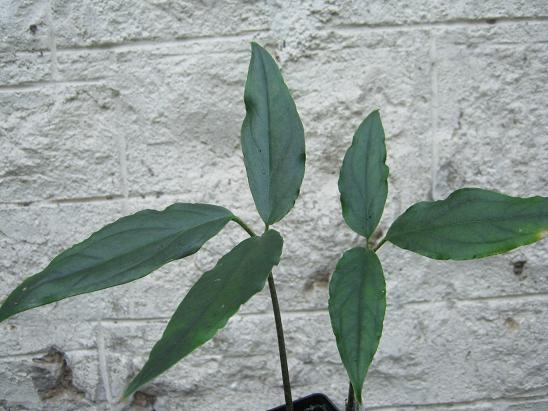 27th November 2011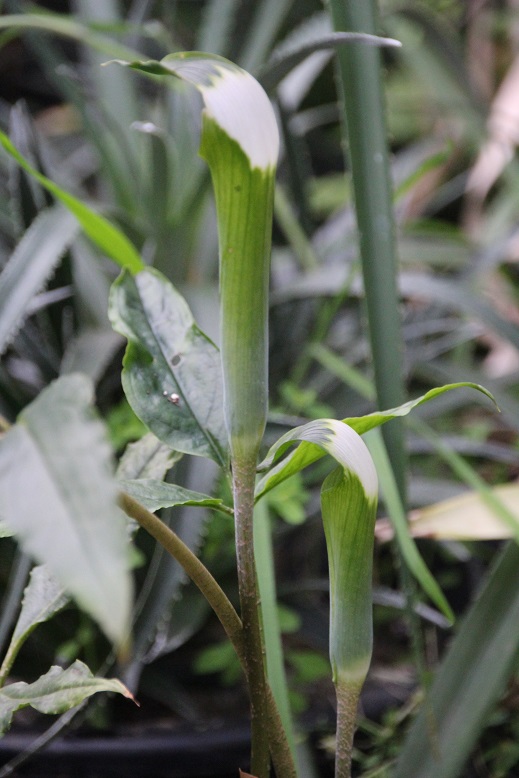 25th June 2016

I don't understand how some plants capture my imagination while others fill space on the bench for years without ever making me go weak at the knees, but that's the way it is. This is one of those plants that gives me delight from every unrolling leaf to the tip of the green spathe.
I think my earlier estimates of its hardiness were a little cautious. It comes in every winter but it seems to continue to grow even as the temperatures fall close to zero. It really took off when I finally had the courage to put it in a big tub and let it get on with it.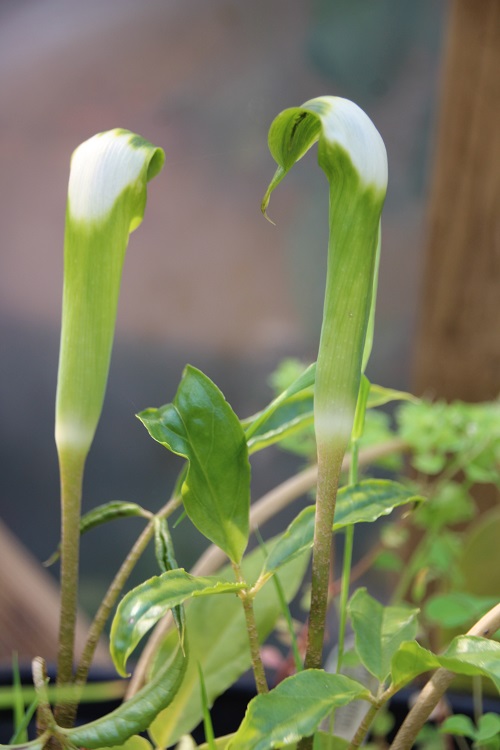 15th May 2019