Arisaema ringens
Archive entry 04.06.07
Archive entry 25.04.10
Archive entry 23.05.21
Archive entry 29.05.22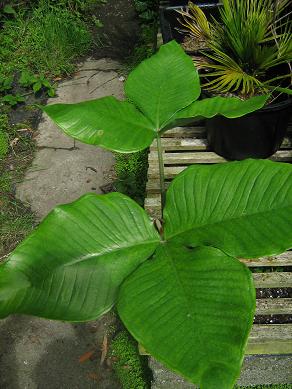 29th June 2008

For a number of years I have admired this species when it turns up on the Alpine Garden Society show tables (as it always seems to). When I saw this one for sale at Long Acre Plants there was no doubt that it was coming home with me, though it had finished flowering and was the last of the batch.
Still, home home home!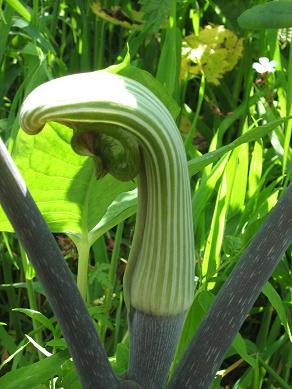 31st May 2009

This is a fairly typical example of the species with brownish green flowers.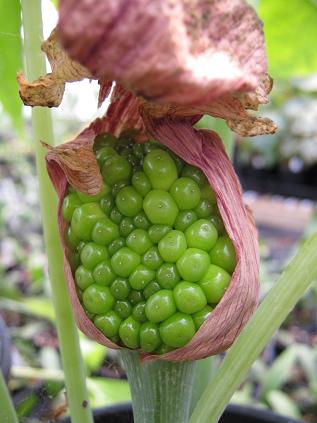 1st August 2009

I was lucky this year to have two clones in flower at the same time, and this head of berries was the consequence.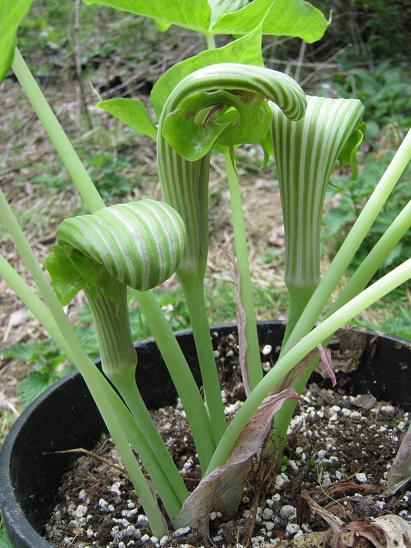 7th May 2011

I also have this plant, with green flowers and green petioles.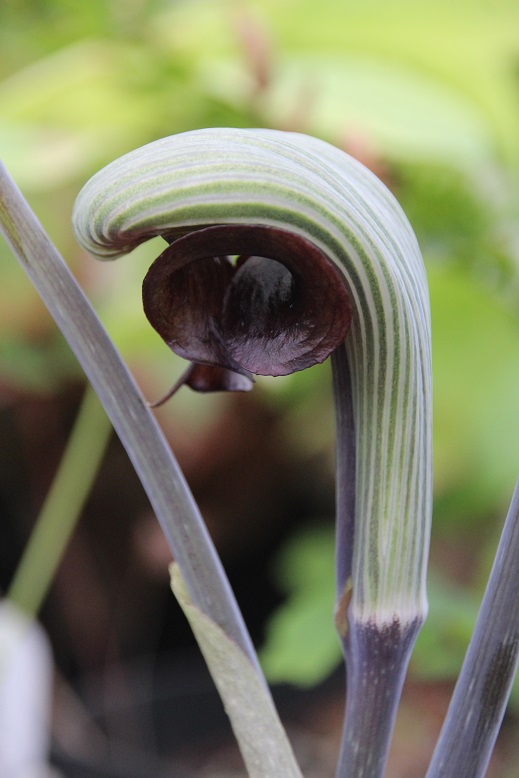 25th June 2016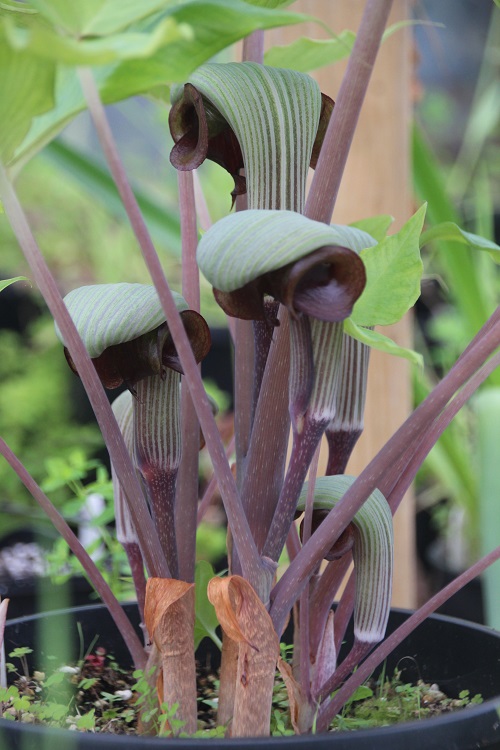 27th April 2019