Aspidistra attenuata
Archive entry 21.11.06
Archive entry 13.12.09
Archive entry 15.01.12
Archive entry 27.12.15
Archive entry 20.01.19
Archive entry 08.01.23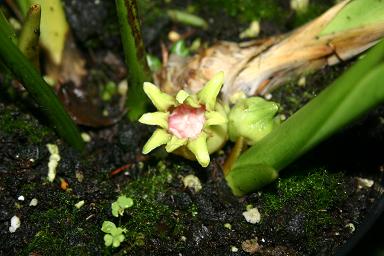 This is one of the three species of Aspidistra that grow in Taiwan. This one was introduced by Bleddyn and Sue Wynn-Jones under their number BSWJ 377, found growing in dense shade, near Tungpu.
It produces yellowish green star shaped flowers in mid-winter. My plant has leaves that are very lightly spotted with yellow dots, but I understand that there are heavily spotted forms around as well.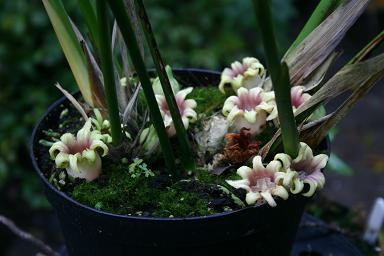 20th November 2006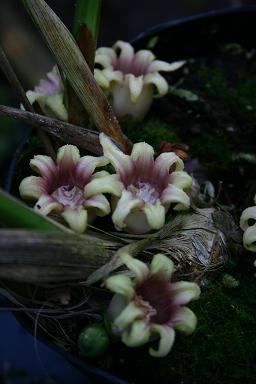 20th November 2006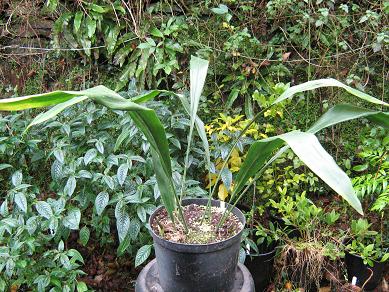 27th November 2008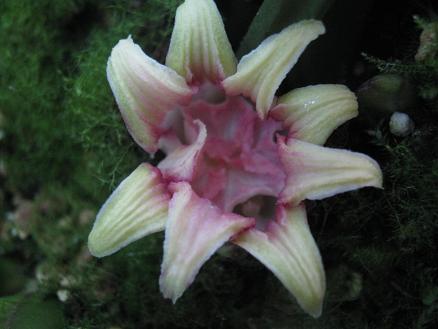 12th December 2009
As it gets larger it is forming a good clump of arching leaves, though I don't have a good picture of it yet.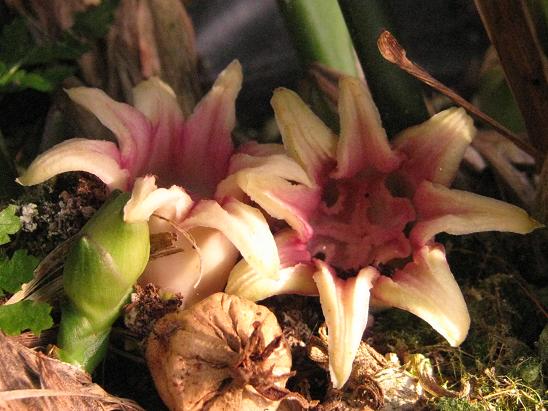 14th January 2012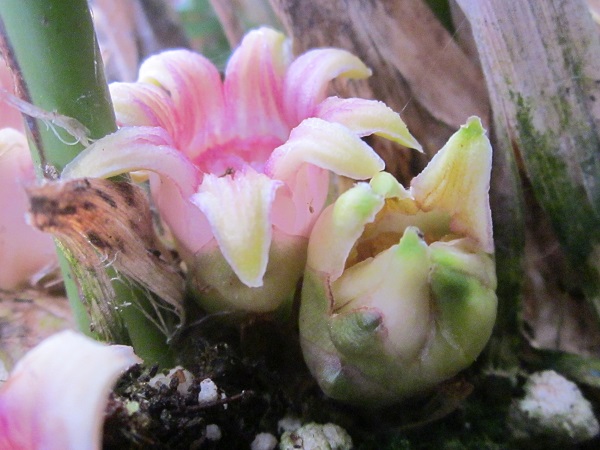 20th March 2013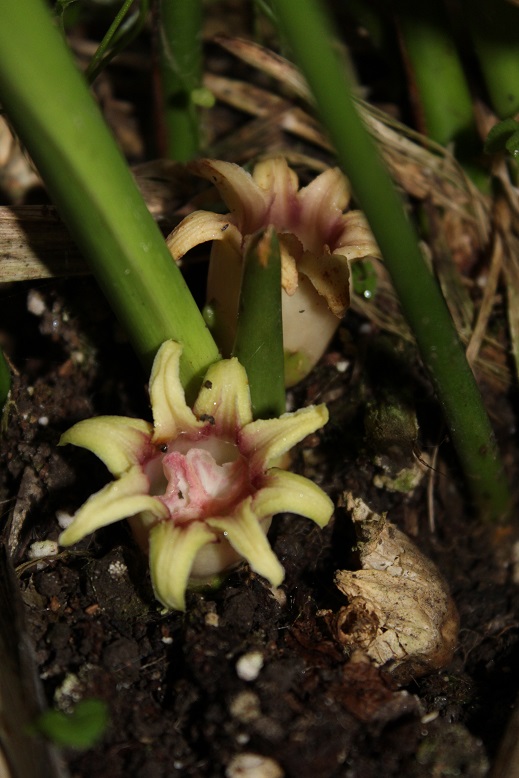 1st January 2015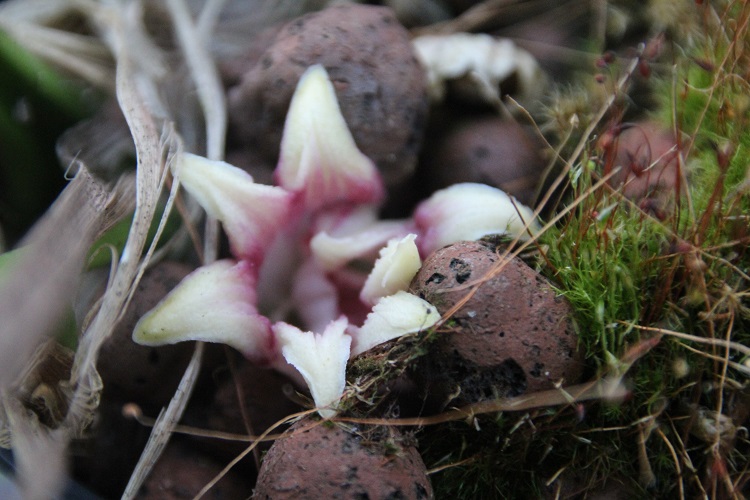 16th January 2019