Aspidistra 'Uan Fat Lady'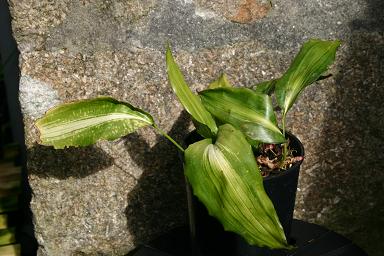 29th March 2006
Came out of the box this morning looking wonderful!
Low growing with broad spotted leaves that have a broad central yellowish streaking.
Very similar to A.typica 'Old Glory' and also A. 'Yunnan Sunbeam'. They all have impeccable provenance, but they may turn out to be a single widely distributed clone introduced from a number of locations.
This one was introduced from the Watanabi Brothers nursery in Japan by Bleddyn and Sue Wynn-Jones at Crug Farm Plants, though it is presumed to have originated in China.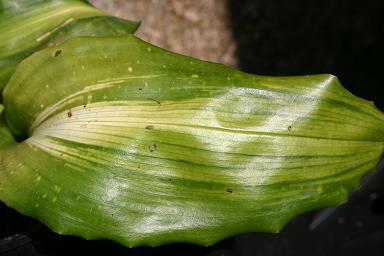 29th March 2006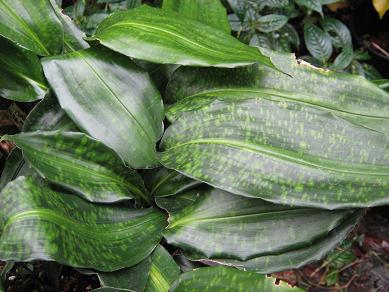 27th November 2008
It has been pointed out that this is not a form of A.saxicola, so for now she will be both fat and nameless!
(Though there is a suggestion that it might be a form of A.zongbayi).