Begonia 'Bethlehem Star'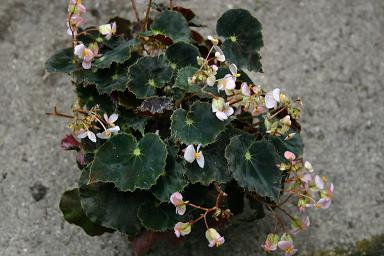 I don't usually grow the 'eyelash' Begonias. It is a long standing prejudice on my part. Thirty years ago I grew 'Cleopatra', and though she was pretty enough, and tough and practical, she is completely without charisma.

This one caught my eye - the combination of dark leaves and pale pink flowers overcame the muddy dullness that engulfs most of the group. So far it has been tough, floriferous and compact and it should be wonderful, but it still has the aura of processed cheese sandwiches on white bread about it.

Its parents were Begonia bowerae x B.'Eppley'.