Begonia 'Dragonwing Red'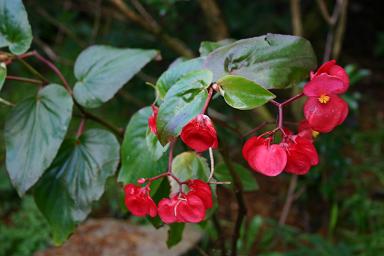 I think the red 'Dragonwing ' is the better of the two plants. The rich red flowers and pure green leaves make an impressive contrast.

Both cultivars grow vigorously and flower profusely over a long season. They are cheap enough to replace every spring, but they seem to overwinter quite well if they are dry and kept free of frost. The stems get a bit ropey, but the plants shoot strongly from the base when cut back in spring.