Begonia 'Midnight Magic'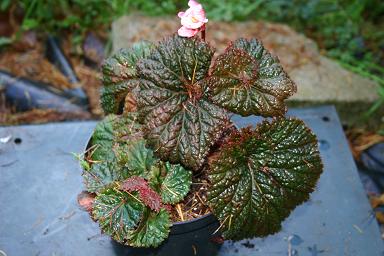 A dark leaved Rex Group Begonia raised by T.O'Reilly in 1966.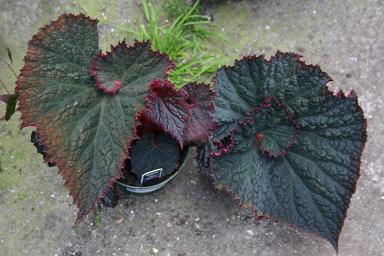 Grown in the greenhouse where it is well protected, it produced dark black leaves strongly flushed with purple. The leaf edge corkscrews down to the base, but the uniform colour of the leaves does nothing to emphasise the shape.

Once it had grown outside through the summer, the leaves became smaller and greener, and lost some of the lush opulence of the earlier growth.