Begonia 'Raspberry Swirl'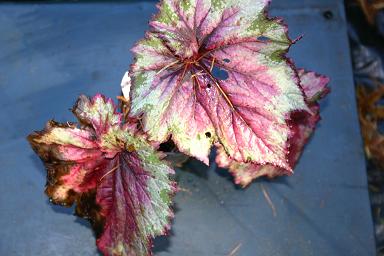 Having bought "Carnon Raspberry" thinking it was 'Raspberry Swirl', I then went out and bought the real thing , and here it is!

Brighter and shinier than "Carnon Raspberry", which has a coarser texture to it's leaves.

They have both grown well outside during the summer, but 'Raspberry Swirl' developed some yellowish tinges in the leaf by autumn, which reduced the impact of the pink colour.

Raised in 1982 by L.Woodriff who crossed a Rex Group Begonia with B.hemsleyana, which has produced the jagged , almost palmate leaf outline.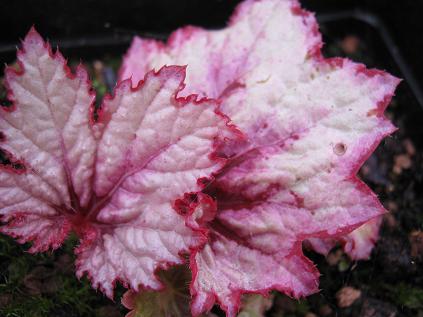 1st August 2009