Begonia Rex Group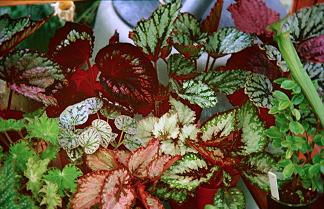 While I was writing these pages I found a couple of photos that I wanted to share, for no very good reason at all.

This is a picture of Rex Group Begonias as I was growing them in 1979 - there are some leaf patterns here that I am still trying to replace!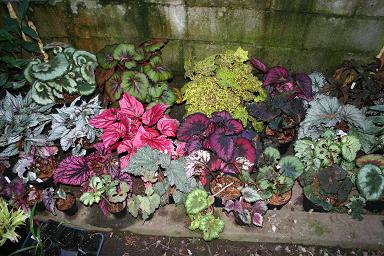 Just to remind me that nothing ever changes, here are the Rex Group Begonias in 2005, just after they were brought in to the greenhouse for the winter. Pretty much the same old faces , possibly a little 'work' has been done on the older ones, but holding up well.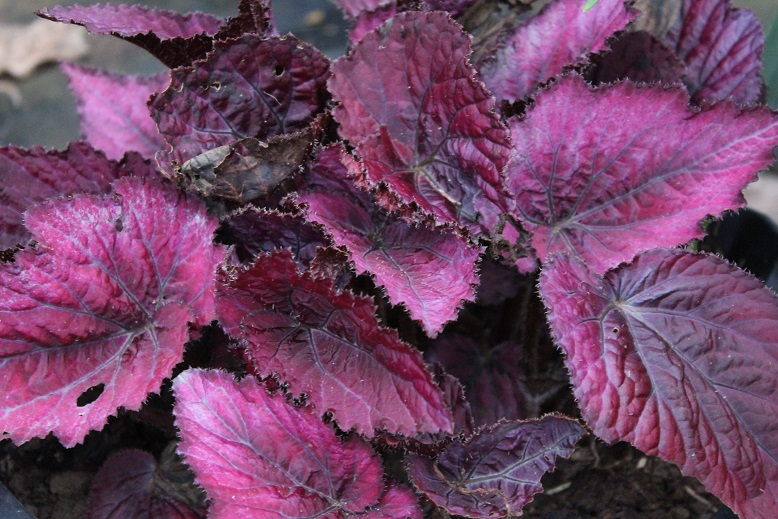 1st January 2015

A red leaved form without a name that has been rather spectacular in the Agave house.