Begonia 'Ruby Slippers'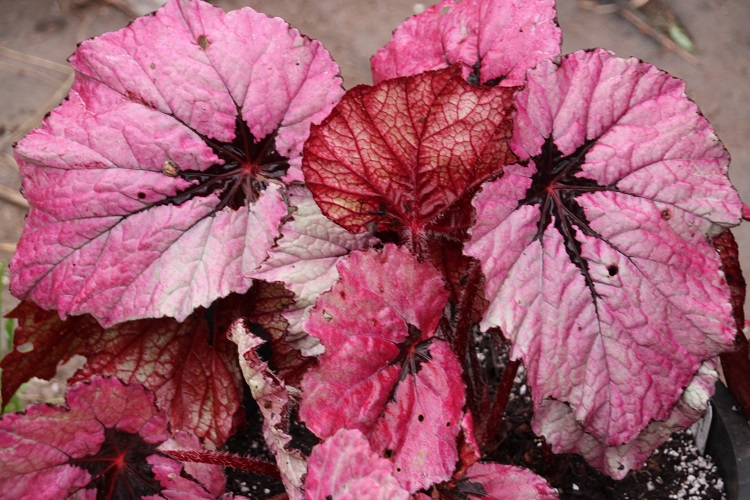 3rd September 2018

My most recent purchase in the long line of foliage Begonia. It promises that is going to be absolutely, unquestionably hardy without a doubt. Not a single, solitary, tiny, nagging little doubt. The breeders must think we are stupid enough to part with hard cash on such a flimsy thread of hope.
£3.75 in case you were wondering (and we are).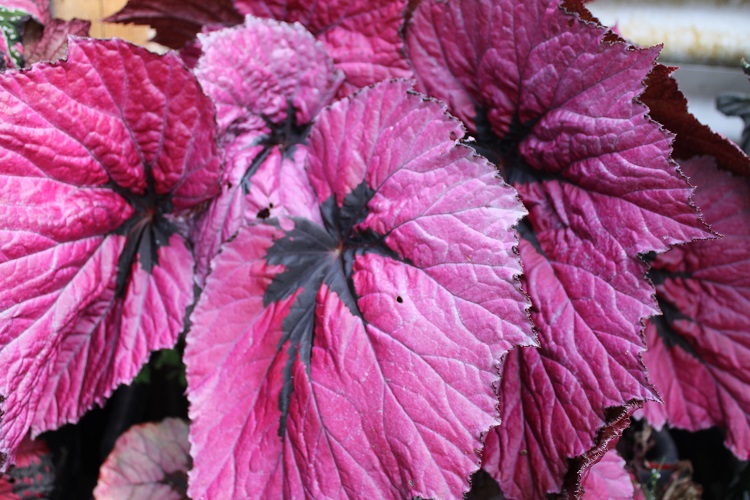 31st August 2019

A "rex" Begonia raised by Dan Heims in Oregon from unknown parents and distributed by TerraNova Nursey.