Begonia 'Sal's Comet'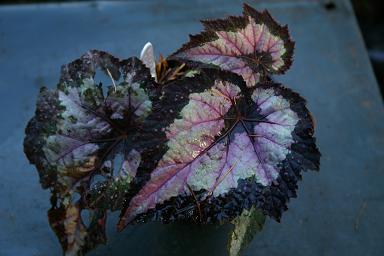 A very modern cultivar raised by Dibleys Nurseries. Most nurseries that grow these plants try raising them from seed at some time, and often produce excellent plants. Dibleys have named and recorded their cultivars which is a good thing. Often, the resulting plants are simply distributed without names to add to the general confusion.

A splendid black and silver leaf with lilac pink shadows.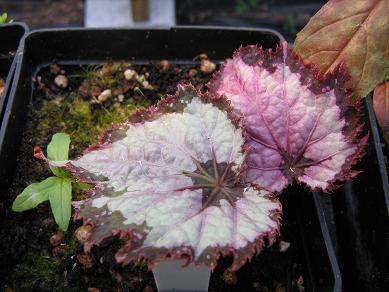 5th June 2009