Begonia "Tuckingmill Fingers"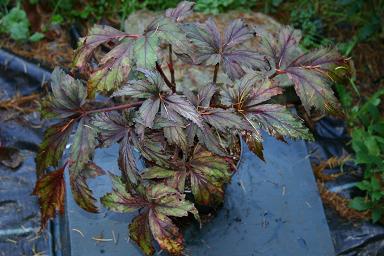 Desperately clinging on to the last remnants of life when I bought it for 99p from Tuckingmill Garden Centre. Who could have known that the plant would recover and the Garden Centre would go belly up?

A dark leaved counterpart to 'Benitochiba', I think that it might be 'Helene Jarvis', but need a better picture of HJ to compare. Short lived upright stems that suffer a bit in winter, but regrow with enthusiasm in spring.