Calceolaria pavonii
Archive entry 07.12.14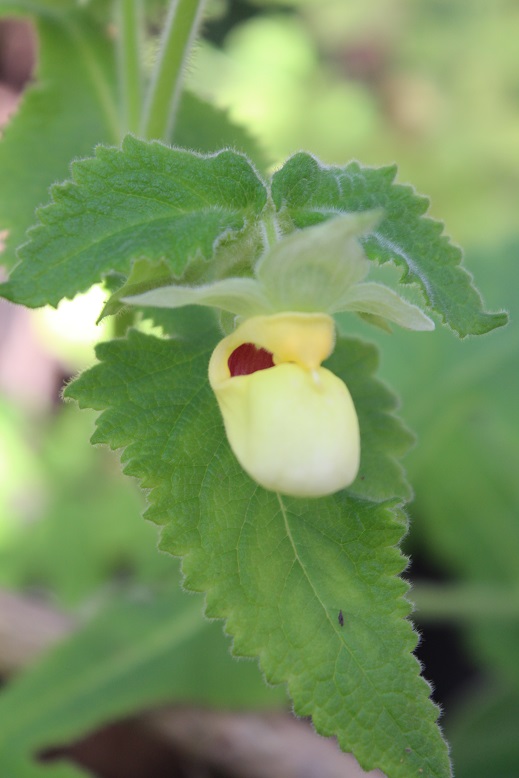 22nd November 2014

A tall growing herbaceous climber from Chile and Peru. I worry about how hardy it will be, so I have it in the Agave house where it suffers from the drought. In recent years it has done well outside in gardens locally so it will be tried.
It takes a while to get going in the spring, but then rapidly produces long lax stems that climb through shrubby supports or trail over the ground. The heads of yellow flowers are produced in high summer and continue until frosts blacken the growth.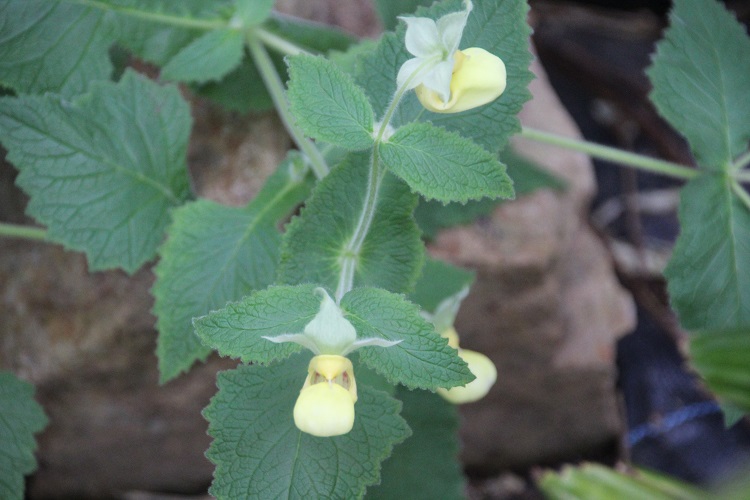 6th February 2018

Photographed during the first wave of cold from the Beast from the East. It didn't survive the second wave.