Camellia 'Glenn's Orbit'
Archive entry 23.01.11
Archive entry 04.12.11
Archive entry 22.02.15
Archive entry 20.12.15
Archive entry 07.07.19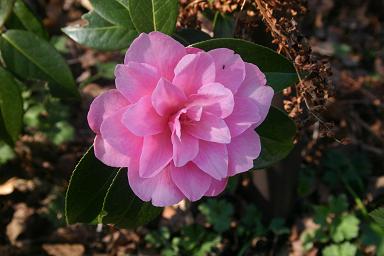 5th April 2006

A self-pollinated seedling from 'Donation', quite small growing, and just as pink, but the old flowers shatter and fall in a rather fortunate way.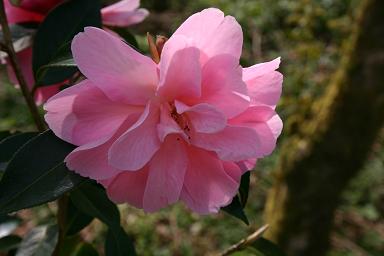 21st April 2006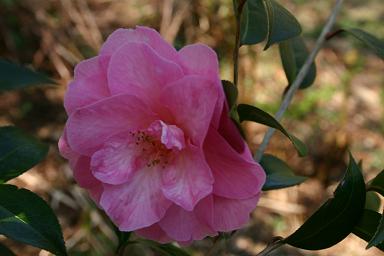 8th April 2007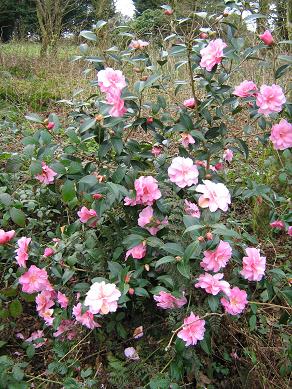 24th March 2007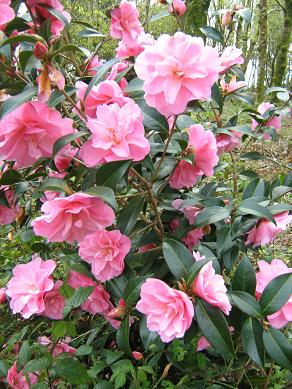 29th March 2009

I like 'Glenns Orbit' (and the bigger it gets, the more I like it) but it is still capable of unreasonable excess at times. This is it having a 'Donation' flashback!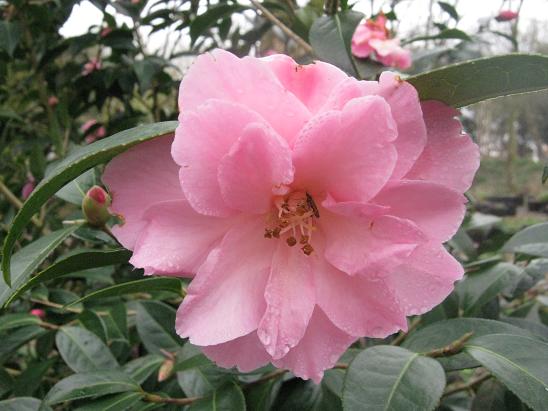 11th March 2012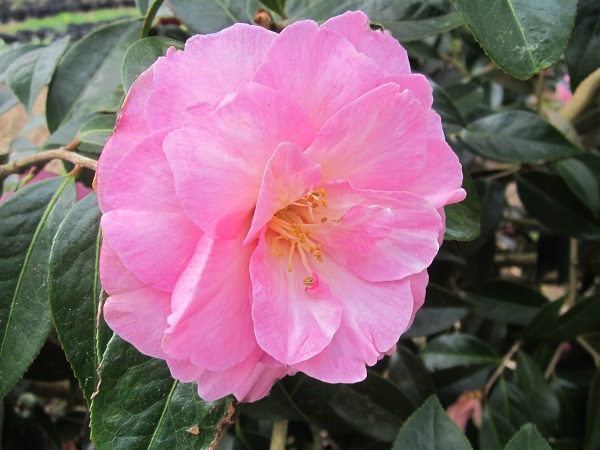 13th March 2013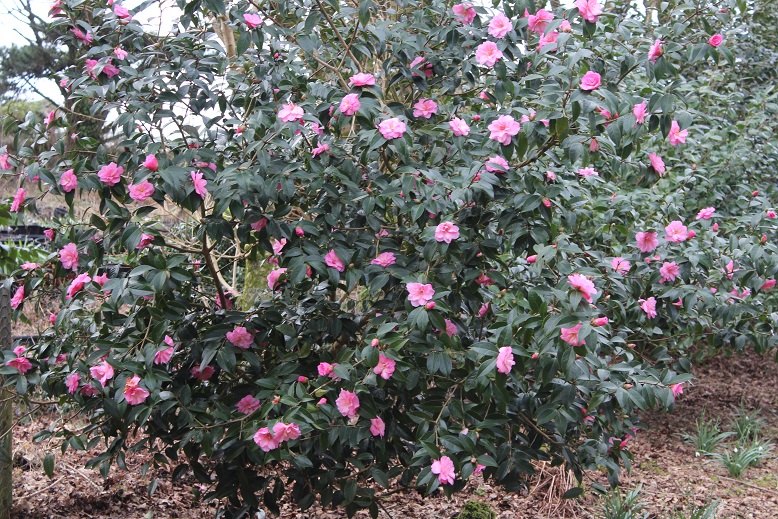 25th February 2016

Raised from a cross made in 1950 by G. H. Johnstone at Trewithen (Cornwall).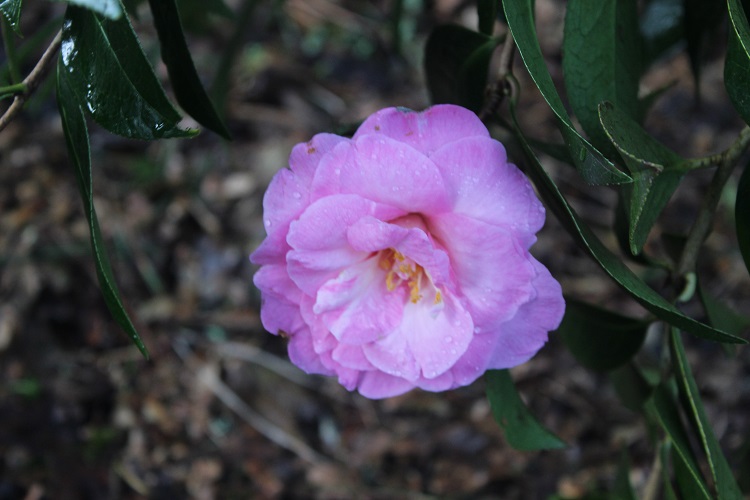 12th February 2020

I had to cut it back quite hard during the winter so I was surprised to find enough growth on it to produce a flower but it is very welcome.
The Trewithen website blog for 212st February 2012 says:

"50 years ago today, a seedling of camellia x williamsii 'Donation' first flowered in the garden. The plant was given the name 'Glenn's Orbit' to mark the event of John Glenn's first orbit of the earth.
Another camellia first for Trewithen which is officially a International Camellia Garden of Excellence!!"




References:

International Camellia Society online Camellia register, https://internationalcamellia.org
Trewithen Gardens, head gardeners blog, https://trewithengardens.co.uk