Camellia 'Night Rider'
Archive entry 12.05.19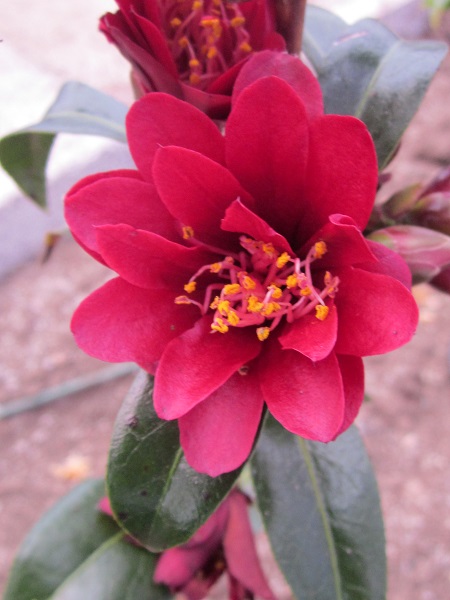 13th March 2013

I have been looking for a cultivar with small dark flowers. This one produces masses of buds, has dark foliage, a silly name and fits the bill.
It will be staying in the greenhouse until it is large enough to stand a chance outside.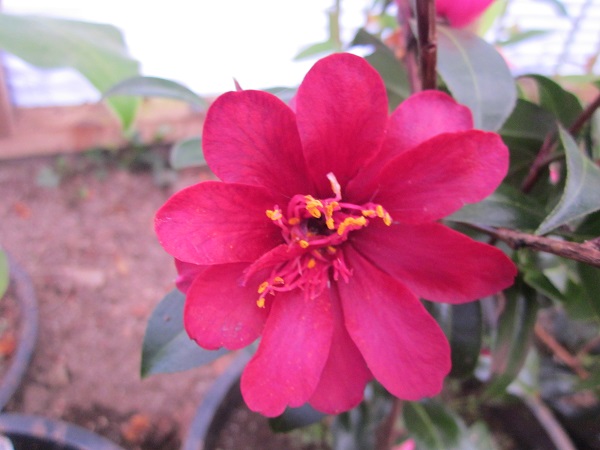 17th April 2014

Raised in New Zealand by O. Blumhardt. A hybrid between C. 'Ruby Bells' and C. 'Kuro-tsubaki' that first flowered in 1980.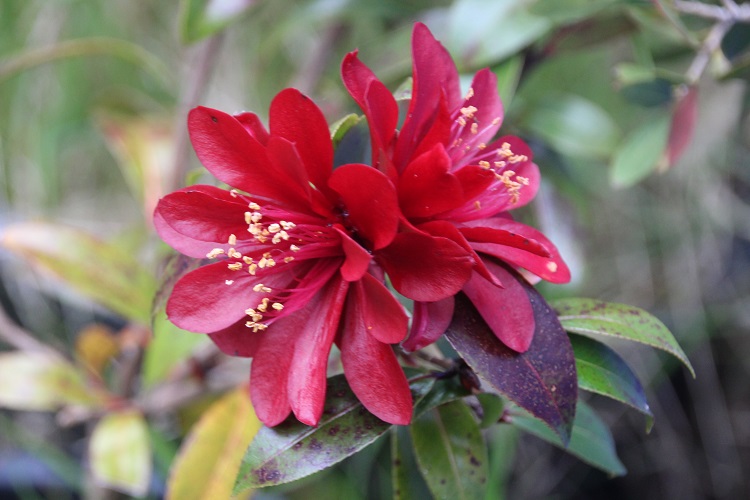 8th May 2019