Camellia 'Tricolor'
Archive entry 22.01.12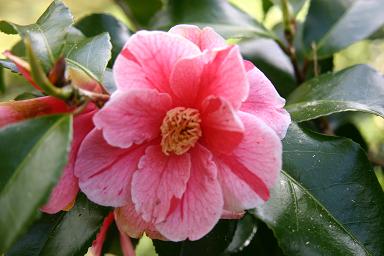 28th April 2006

I have both of these forms as 'Tricolor', and they are obviously not the same. I like the bloodshot excess of this limp, rather world weary form. I was once taught Latin by a schoolmaster with the same demeanour who had retreated from preppy enthusiasm into a land of whisky and sarcasm.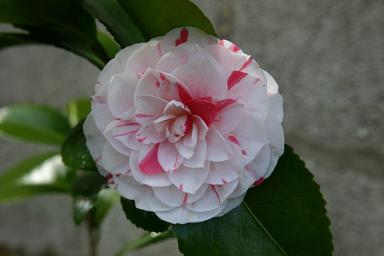 28th April 2006

This is the one with the preppy enthusiasm (fancy)! Dulce et decorum est ... (so get on with it). Bring on the whisky.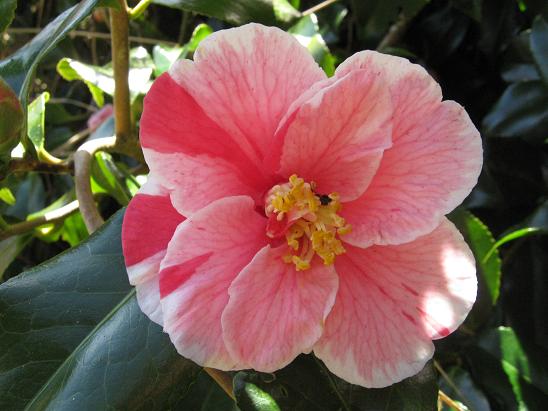 13th March 2011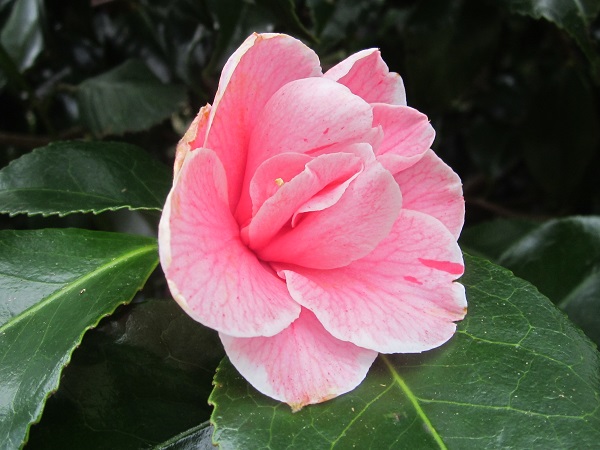 13th March 2013
25th February 2016

It is a splendidly unstable variety, this white flowered manifestation striped with pink is considered close to the original plant introduced by Siebold but it sports readily and produces seedlings with similar patterns. Dozens of names have been spawned in the multi-coloured morass that has followed but I am happy to think of them all a single variable entity (like love or Christmas lunch).