Ceratostigma plumbaginoides
Archive entry 13.10.13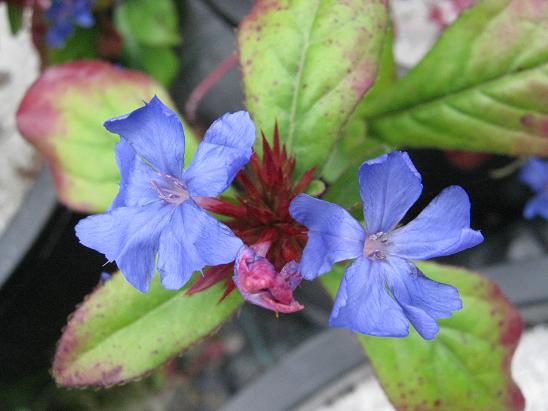 3rd September 2010

Another one of the classic perennial plants that is getting a chance in the new herbaceous border. It has grown well and flowered through the latter part of summer. As autumn takes hold, the upper leaves have reddened, which adds contrast to the bright blue flowers.
The species is from China, and has long been grown in gardens although there is some uncertainty about when it was first introduced.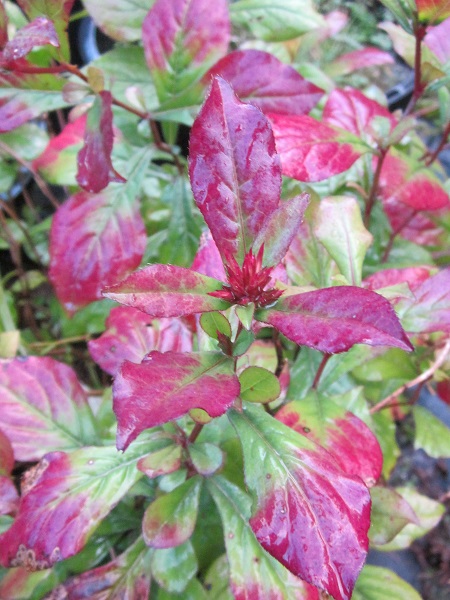 3rd November 2012

It has been slow to flower after a cool summer, but the purple autumn tints are a compensation.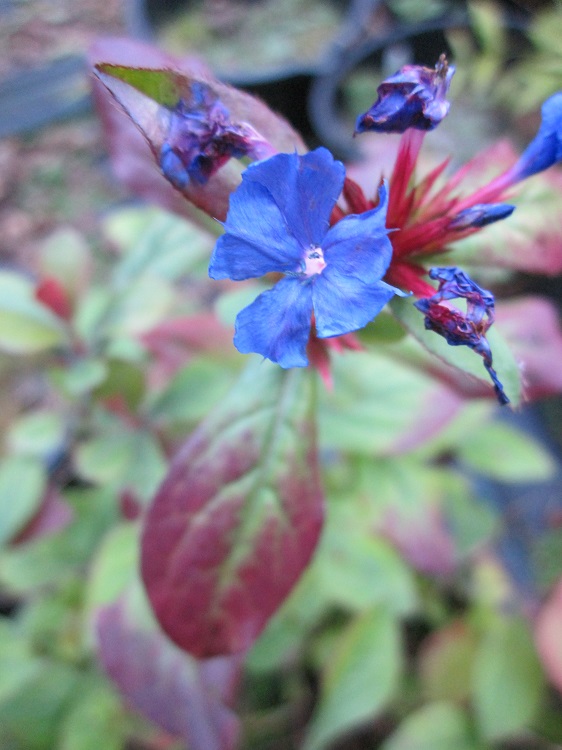 10th October 2013