Chamaerops humilis var. cerifera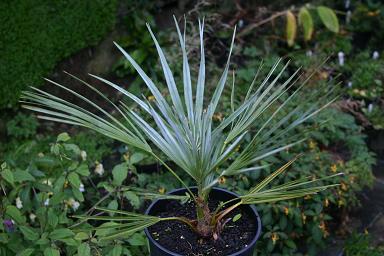 13th October 2006

A very pretty blue leaved palm. It should be hardy, but it is still rather too tiny to risk.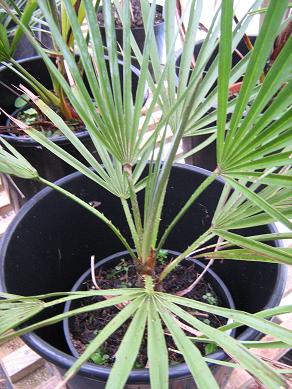 22nd November 2008

In the two years since I last photographed it, this young seedling has put on some good growth, but I have been sorry to see that it has lost some of the blue colour. I hope this is just as consequence of rather shady growing conditions.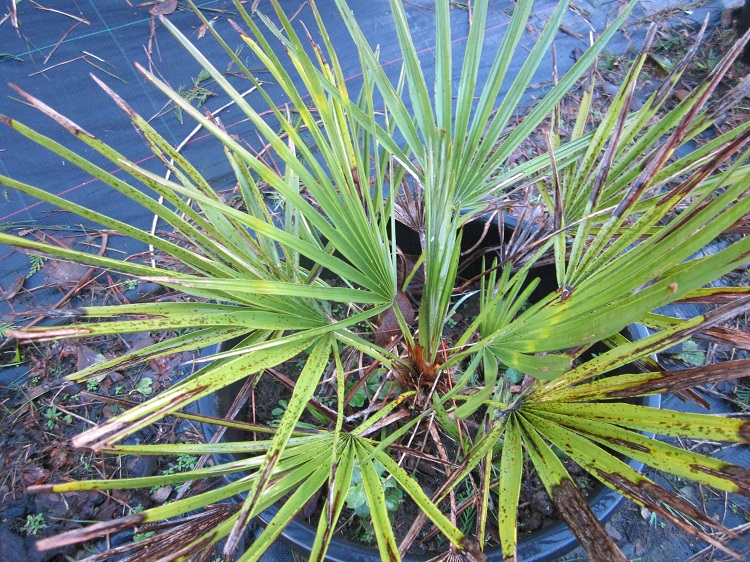 17th January 2014

Now growing in a large pot outside and still being obstinately green. A bit more blue colour would be very welcome but I don't think it is going to happen.