Cheilanthes sinuata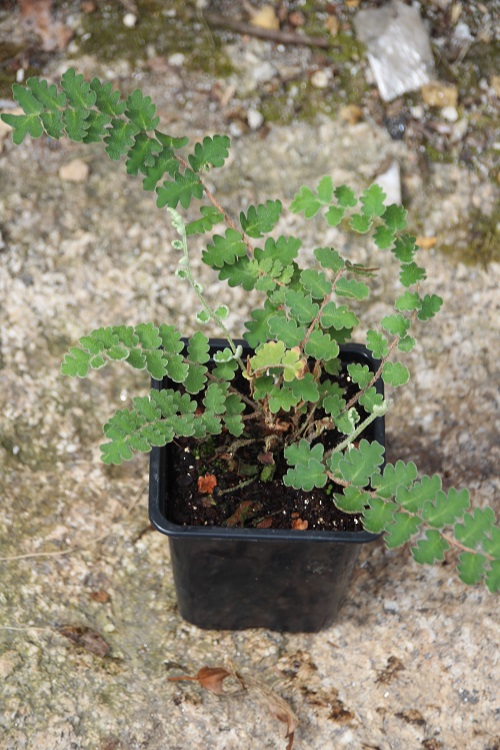 6th August 2017

I have been getting interested in Cheilanthes, I think just because I know nothing about them (so don't expect any great insight from these pages). I was offered a young plant of Cheilanthes sinuata and snapped it up even though it should probably be called Astrolepis sinuata (but don't take my word for it).
Comes from the Southwestern USA where it grows on cliffs.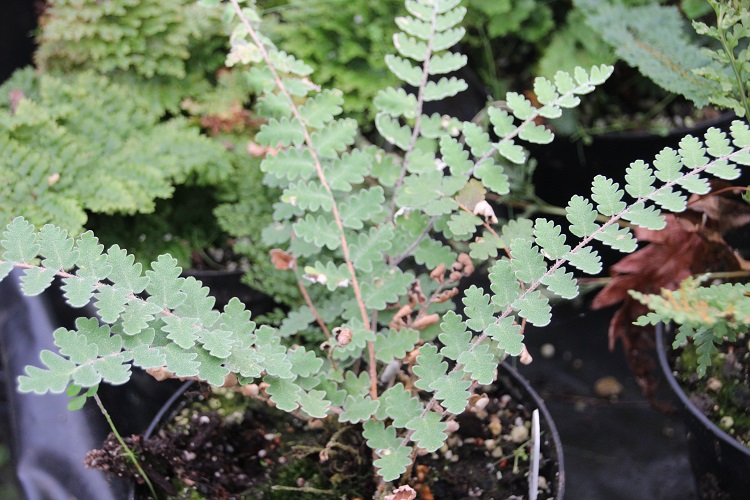 2nd December 2017

The young plant grew very rapidly through the summer and then dropped dead in the first winter, I think more from excess moisture than from cold.