Chlorophytum macrophyllum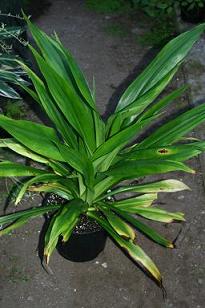 22nd June 2008

I was delighted to get Chlorophytum macrophyllum from Gill Stitt at Shrubland Park Nurseries. It is a magnificent broad leaved species producing sturdy spikes of white flowers in mid winter. In a rich compost it will grow to 70-80cm. It has produced seed, but the seedlings have been a bit weak in the early stages. The rather chlorotic older leaves reflect my cautious use of plant feeds in the early stages and are the fault of the grower, not the plant.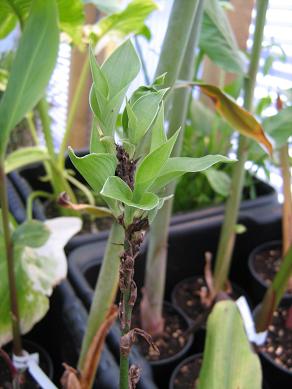 22nd June 2008

until this year I would have said that it was a species that didn't produce plantlets on the flower scape, but then it did this!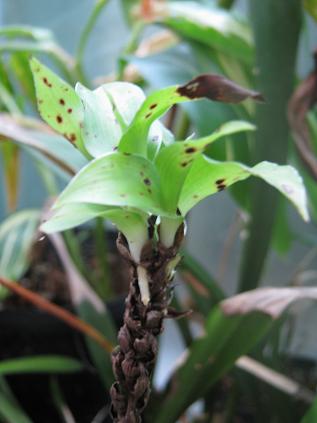 10th November 2009

It has repeated it for a second year, so I have to assume it was more than an accident.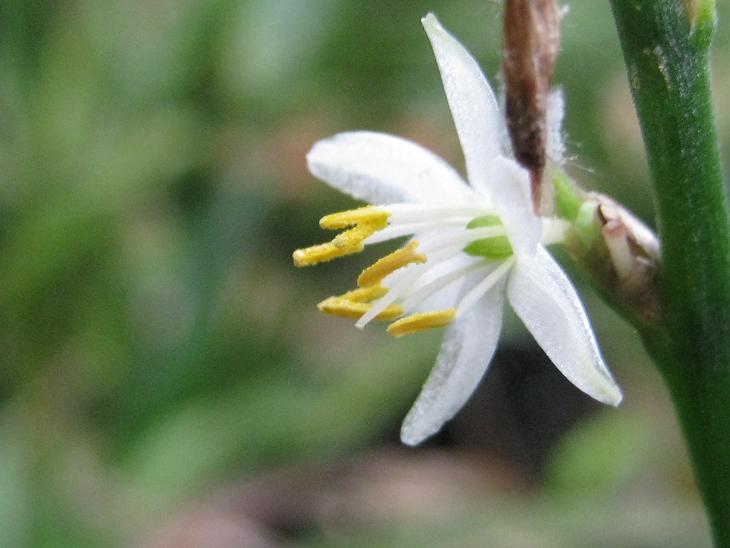 3rd November 2011