Clivia miniata
Archive entry 01.05.16
Archive entry 27.05.18
Archive entry 23.04.23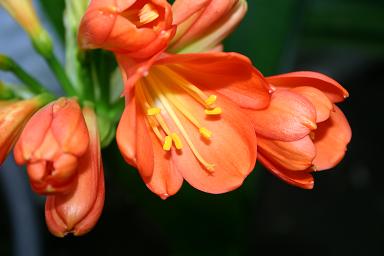 25th April 2006
The commonest of the Clivia species in cultivation. The large orange flowers and deep green evergreen leaves have made it a popular house plant, flowering in spring. Commercially, breeders have concentrated on growing strains that flower in two or three years from seed, and are reasonably compact for pot sales. Worldwide, growers have developed a lot of diverse strains. Flower colour varies from almost white to green, yellow, salmon, orange and almost to red. Growers in China and Japan have developed very broad leaved and compact forms that are starting to become available in the rest of the world.
This orange flower is fairly typical of the modern flowering pots.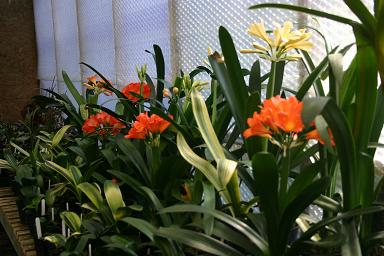 19th April 2007
This shows a selection of the forms I grow.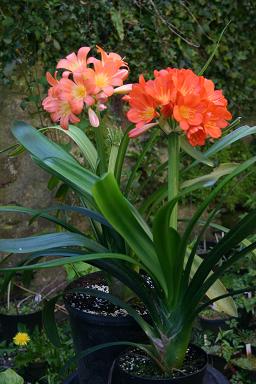 19th April 2007
A pale orange flower and a darker orange, more typical of the modern pot strains.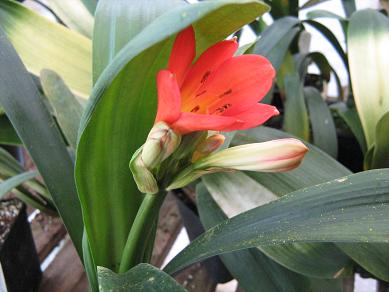 17th April 2008
Not the most impressive flower, but this is the first flowering of a seedling that I sowed on 7th February 2006!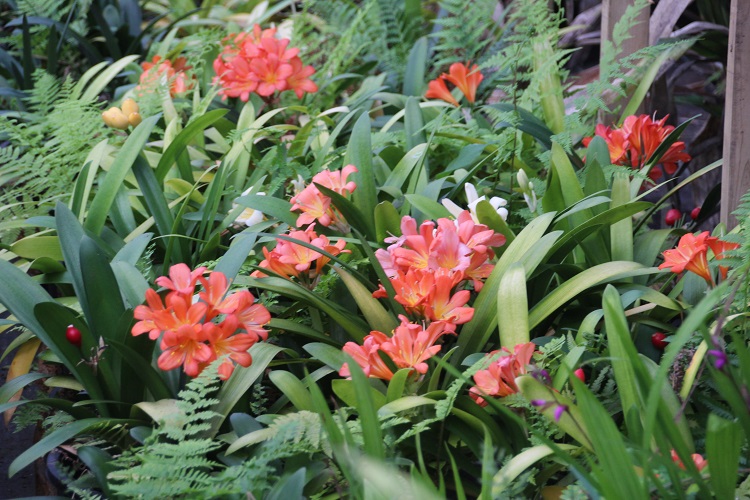 14th May 2017
It is difficult to resist sowing Clivia seed and it germinates so easily that I have a lot of ordinary seedlings cluttering up the space. Eventually I will work out what I am doing with them - it is possible that they might survive outside in sheltered positions but I haven't tried it yet.


References:
Harold Koopowitz, Clivia, Timber Press 2002.