Clivia miniata 'Light of Buddha LOB1'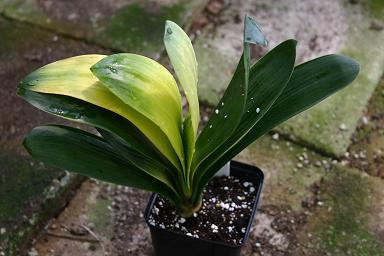 16th June 2006
The Light of Buddha variegation was developed in China. Plants grow true from seed, so the character is being added to other Clivia strains. New growth is creamy yellow, the green colour develops ar the leaves age.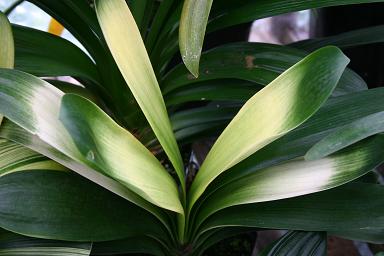 2nd September 2007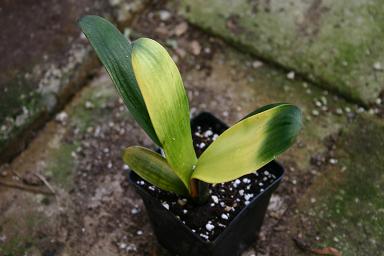 16th June 2006
I have a small number of Light of Buddha seedlings, but nothing anywhere near flowering yet.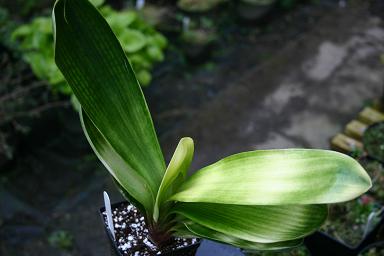 9th March 2007
A rather dark seedling.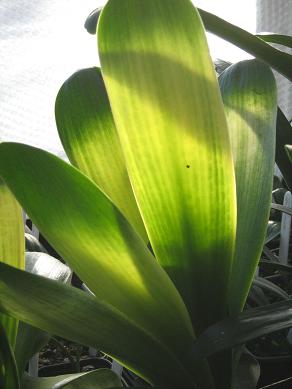 7th December 2008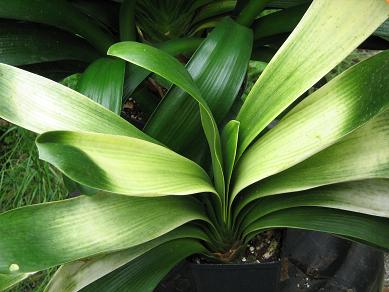 4th May 2009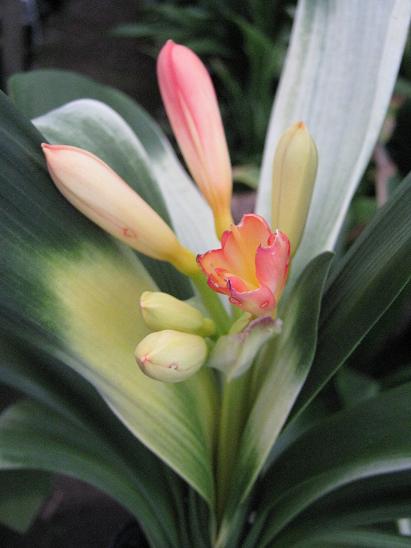 16th May 2010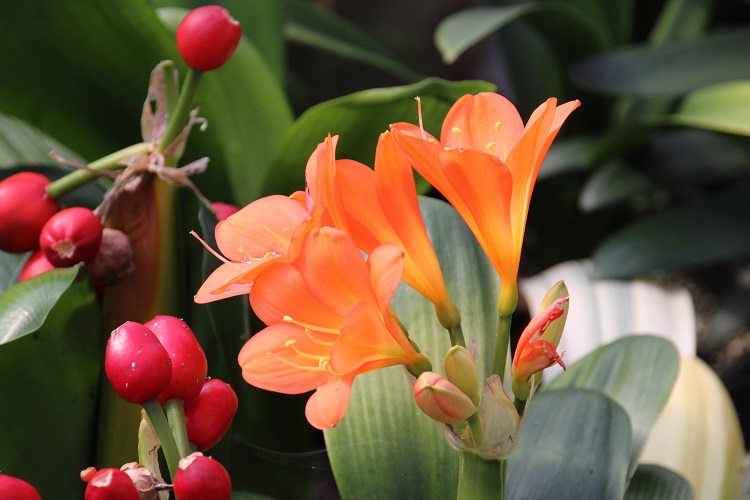 27th April 2017