Colchicum 'Dick Trotter'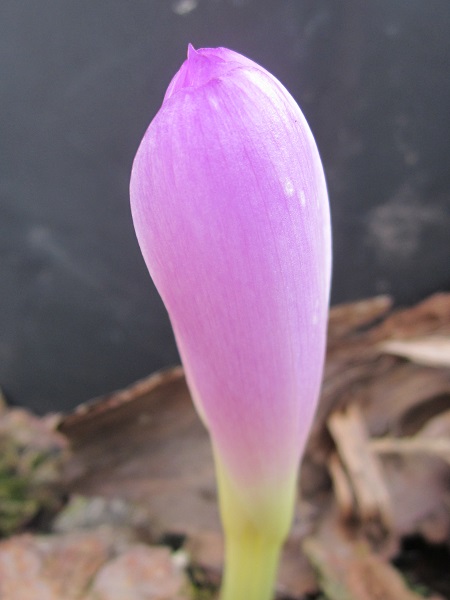 28th September 2012

An distinctive cultivar with very silky pinkish tepals that are broad and well rounded.
Naturally, I wasn't here when it opened and by the time I got back it was just some pink tatters on the bark mulch. There's always next year.
Named after the father of Elizabeth Parker-Jervis who ran PJ Nursery in Longworth with her husband John for many years. They produced a wide range of unusual plants and specialised in an extensive collection of Colchicum.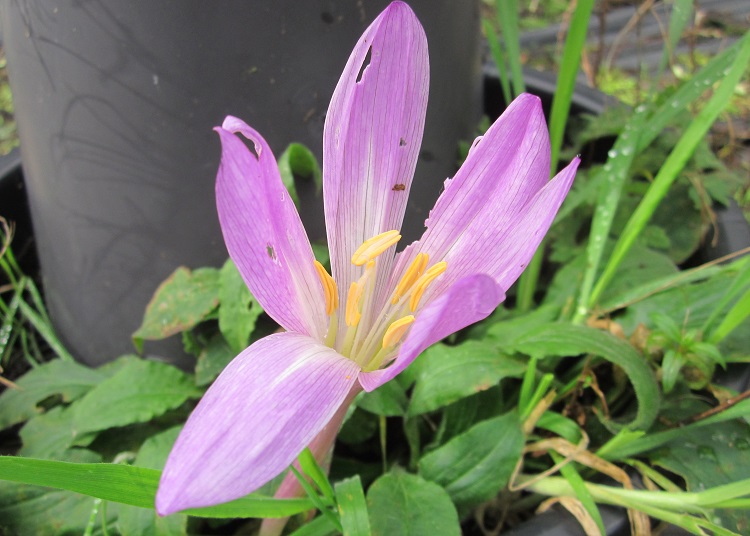 23rd October 2013