Convallaria majalis 'Rosea'
Archive entry 18.05.14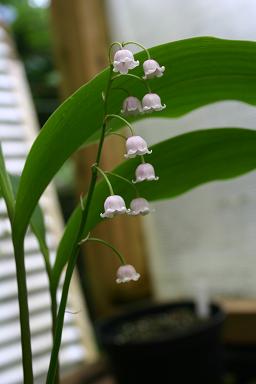 A pretty pale pink flowered Lily of the Valley. There are a number of slight variations in circulation that vary slightly in the depth of colour, but even the best of them is pinkish rather than full-on pink.
Does best in a rich soil, because it is not as vigorous as the white form.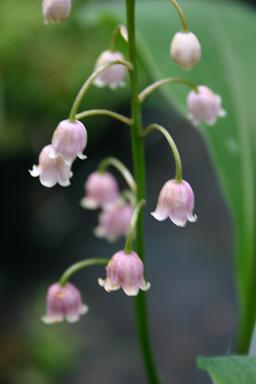 21st May 2006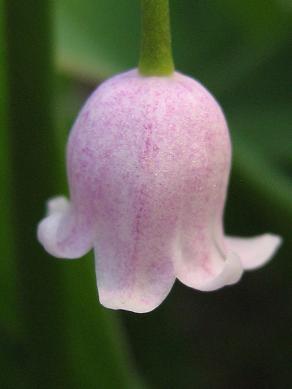 11th May 2008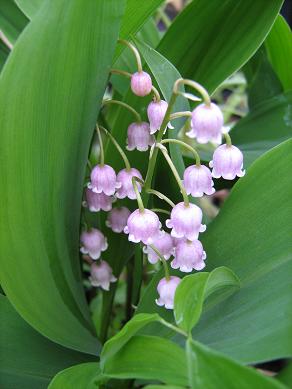 3rd May 2009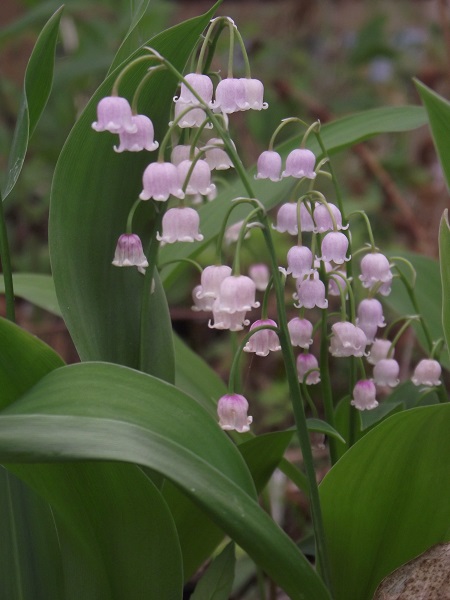 1st May 2011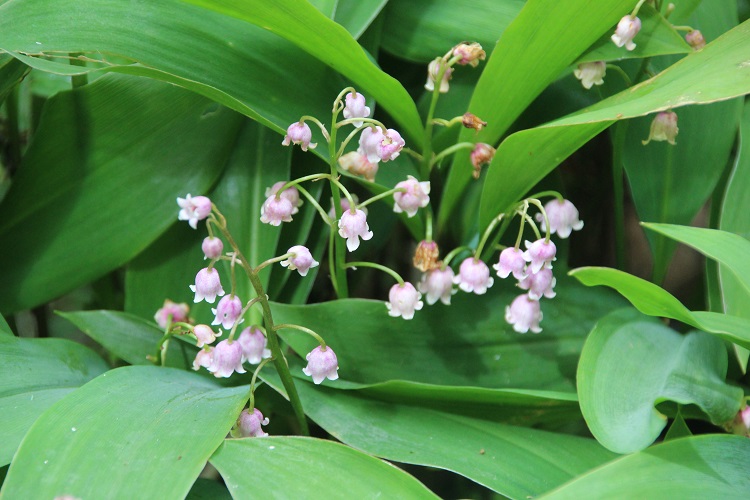 24th May 2019
The pink form has been known since at least 1576 when it was described by Matthias de l'Obel (of Lobelia fame).