Cornus 'Norman Haddon'
Archive entry 21.06.09
Archive entry 18.07.10
Archive entry 22.07.12
Archive entry 04.11.12
Archive entry 26.07.15
Archive entry 12.07.20
Archive entry 25.10.20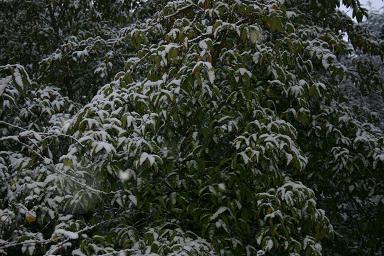 25th November 2006

My favourite of the small tree Cornus. In early summer it is covered with large lime green flowers, and in october they are followed by round red fruits.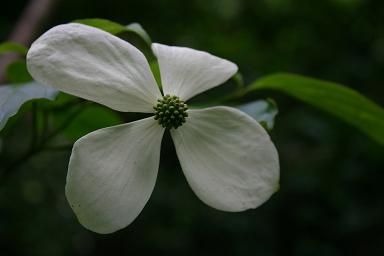 22nd June 2007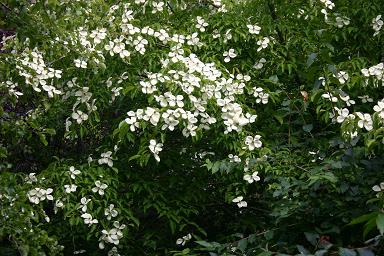 22nd June 2007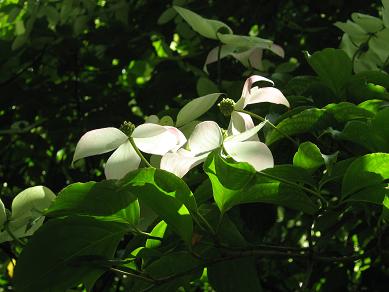 21st June 2009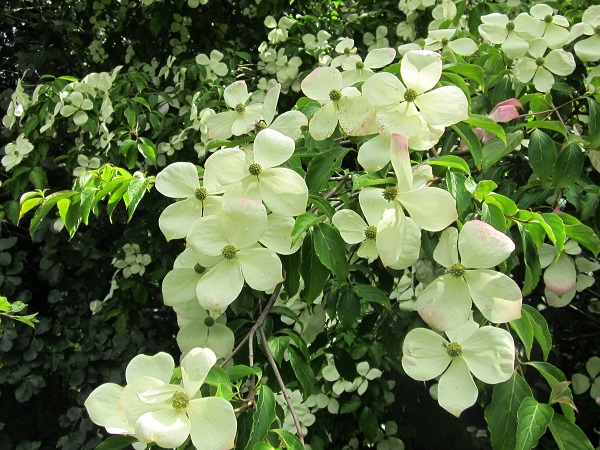 8th July 2012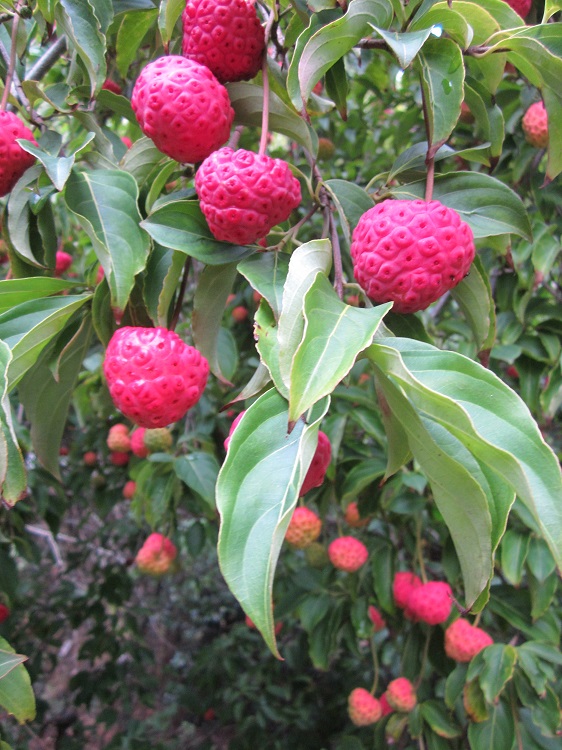 5th November 2013

The large fruits in November are eaten by blackbirds. The stones in the centre of the fruit are easy to germinate, but they don't seem to come up on their own in the garden.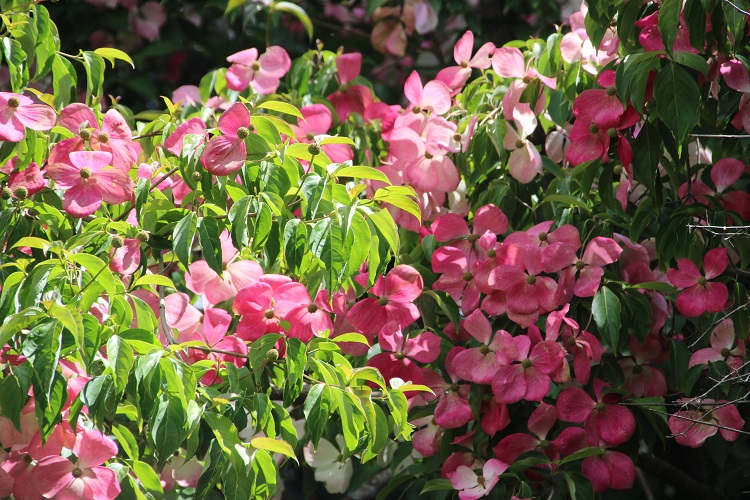 11th July 2020

In a good year the inflorecences turn raspberry-pink as they age. In a cold, wet summer they just turn brown and the bracts drop.